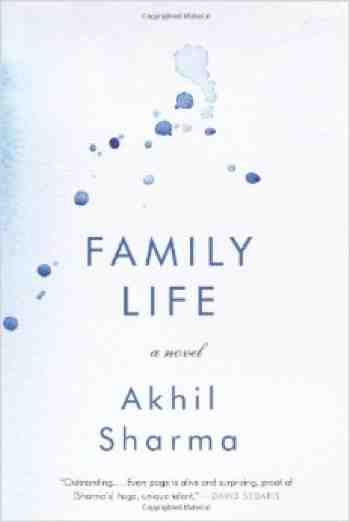 On Diwali ….standing on the sidewalk…. I felt the life I was living in America was not important, that no matter how rich America was, how wonderful it was to have cartoons on TV, only life in India mattered.

- Ajay in Family Life by Akhil Sharma, P.35
It's been a while since SI orgasmed over a book.
Akhil Sharma's new novel Family Life did it for me.
Air-Savings.com
Low Fares to Mumbai, Delhi
Call Now: 1-877-21-INDIA
Although I'd read some of the early chapters of the book as a short story in the New Yorker a few months back, the novel still turned out to be a riveting read, indescribable joy from beginning to end.
It was like Mithai from Bengali Sweets in Jersey City, NJ.
The book sent me into a drooling fit of ecstasy (the feeling, not the tablets)!
Mishras' Story
At the center of this fine novel is the family of Mishras who migrated to the U.S. from Delhi in the 1970s.
Like so many migrants to the U.S., the Mishras drop anchor in Queens.
Things go swimmingly well for the family initially. Mr. Mishra has a decent job as an accountant in NYC. Mrs. Mishra works at a garment factory.
The two boys (Birju and Ajay) settle down and attend a local school in Queens.
Wow! Birju gets admission into the coveted Bronx High School of Science.
And then tragedy strikes with a ferocity!
A horrific tragedy that not merely saps the life out of the Mishras but reincarnates India, first in Virginia and then in New Jersey, in countless ways.
The family's 'reincarnation' in the New Jersey suburbs is an extraordinary Indian-American tragi-comedy that kept me engrossed!
Remarkable
The book is narrated in the voice of the younger boy Ajay (a stand-in for the author in this semi-autobiographical novel).
India and the Indian experience in America come alive in Family Life with a humor and pathos rarely seen in print!
Since I'm an Indian immigrant familiar with India as well as NJ, NYC, and VA, I can relate well to the Mishras' experience in both Delhi and America in Family Life.
Not merely Delhi, but descriptions of Oak Tree Road (in Edison/Iselin), Queens and New Jersey too jump to life for me!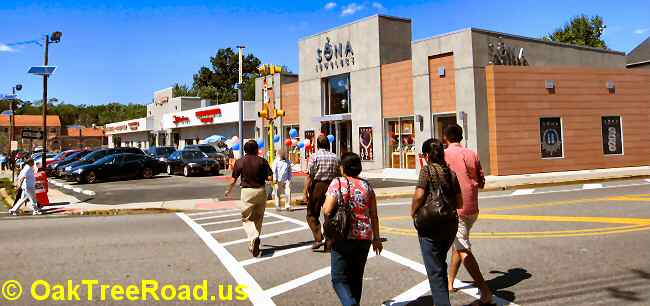 Oak Tree Road, Iselin (NJ)
If I had any irritation with the book, it was that while so many pages are devoted to Ajay's childhood and the aftermath of the family tragedy, his college and work years are compressed into just a few pages. Continue reading »