[T]he age of mercy is over and …the day of Judgement has arrived. But as the Messiah is running late, we have to do his job for him.

– The Son by Jo Nesbo, p.299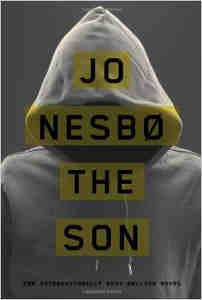 I hate it when Western writers don't know the basics about India or its majority Hindu inhabitants.
A short while ago, I completed Norwegian writer Jo Nesbo's latest crime thriller The Son.
And you know what? The stupid fuck Nesbo thinks just because a person wears a turban (or a head bandage resembling a turban), it makes him a Hindu.
Ditto with Whites in the U.S. – Ignoramuses who are clueless about the difference between Hindu and Hindi. No kidding.
To make it worse, the stupid White trash wear ignorance as a badge of honor when it should be a shameful scarlet letter on the forehead or a painful millstone round the neck. A few years back, a White trash savage killed an innocent Sikh because he was wearing a turban. In the White trash worldview, since Osama bin Laden also wore a turban, ergo the Sikh must be Osama's sibling, buddy or compatriot.
Ignorance is an inexpiable offense where it can be easily fixed.
Violence Works
If there's any certainty in an uncertain world, it's that violence works. Continue reading »