Nothing like a nice picture to burst the iPhone hype balloon.
An interesting graphic illustrating how some of the so-called cute features in Apple's new iPhone 6 have been present  in the two-year old LG Nexus 4 is circulating on the Internet.
Hope you enjoy the below graphic as much as I did.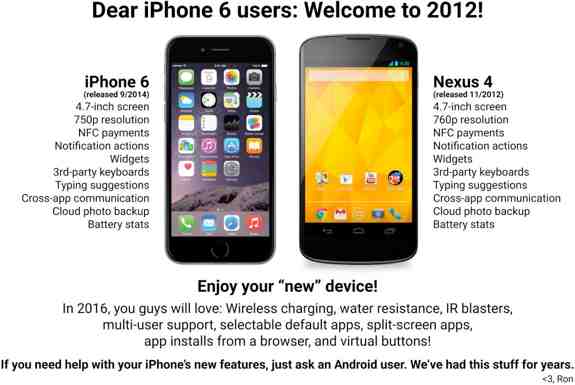 (Image courtesy: Ron Amadeo/Twitter)