In a bizarre (non)incident sending shock waves across America, no shootings were reported on campuses and no one was killed, maimed or injured at US kindergartens, schools, colleges and universities today as active and passive shooters remained AWOL.
Emergency rooms at US hospitals remained as deserted as in the recent Korean corrupt doctors TV series Yong Pal.
"I can confirm there was no shooting at any of our campuses this morning, afternoon or evening," Mindy Brown, spokeswoman of the right of left leaning Toros funded SUCK-America (Schools, Universities, College and Kindergarten victims of America), told the vanishing news network CNN.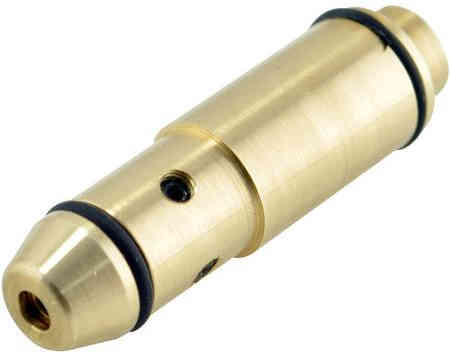 Dazed students at dozens of universities, schools and kindergartens described a state of eerie calm.
At the shooting-experienced Virginia Tech in Blacksburg (VA), students were alerted at 17:45 by a university text message warning them to stay inside because of an uneasy calm.
"You don't expect this in America. I never thought it would happen here," Korean-American student and (self-proclaimed) No-1 fan of I Saw the Devil Jessica Malkin of Oregon Online Community Kollage told Fox News' anchor Megyn Kelly. "In Socialist hellholes like Sweden and France, no-shootings is a daily curse. Who'd have thunk such dreadful Socialist ideas would jump the pond."
As the working day drew to an end, Jessica said fellow students frantically texted and sexted one another.
"Now we've been texting, sexting and skyping each other in group chats and videos to see how everyone is holding up on this Ahimsa day," Jessica said amidst heavy sobbing as her eyes remained glued to the Korean crime flick Angmareul boatda (I saw the Devil) where Kyung-chul (Choi Min-sik ) was hacking the beautiful Joo-yun to pieces.
In Times Square, foreigners comforted inconsolable Americans over the non-shooting while busty Desnudas and beefy Naked Cowboys offered free pictures with tourists.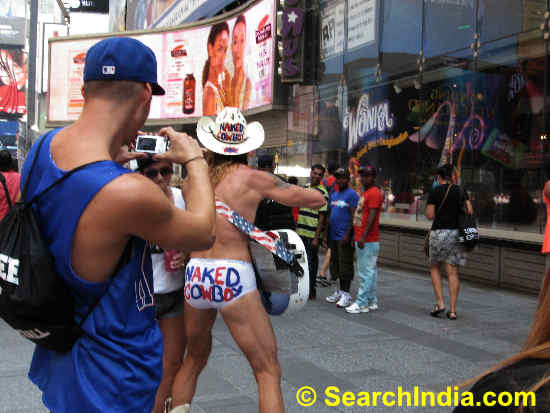 "Vnebrachnye deti. Dis izz so sad day for America for no shooting. Very disappointing," honeymooning couple Dominika and Nathaniel Bukharin from Russian occupied Ukraine told the girl with the gun tattoo from GunsRus e-zine.
In keeping with the somber mood of the nation, Uber quietly suspended surge pricing for three point five minutes in 27 cities excluding New York, Chicago, San Francisco, Miami, Houston, Philadelphia, Sacramento, Dallas, Seattle and Washington DC.
And on crowdfunding site Kickstarter, a dozen 3D gun printing ventures launched to prevent a repeat of no-shooting days met with a great response!
Unconfirmed reports from New York City say Indian cab drivers were seen, for the first time in five decades, stopping for Blacks and accepting fares north of 88th St. But Manhattan's most famous Yellow cab victim Denzel Washington quickly rubbished the reports as nasty Brown fiction and Sickh rumors emanating from Curry Calling Centers from da East side (Eastern hemisphere, not East side of Manhattan) and the peepul on da No-7 & R trains (a.k.a. Jackson Heights Curry Express).
"I know Curry cabbies curry favor only with da White peepul. Shooting or no-shooting, Brown cabbies in Yellow taxis ain't stopping no time for me, my brothas or sistas," Denzel Washington said in a statement released by his publicist Walter Mathau, Thompson, Ogilvy, Ellen & Hannity.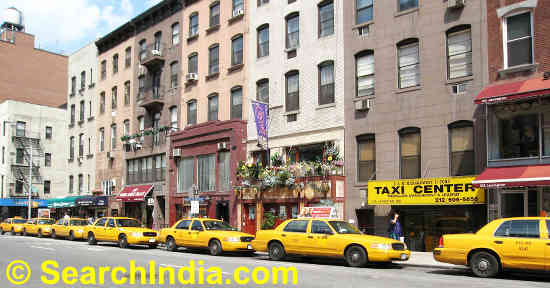 On Facebook, White supremacists, Soccer Moms and Reagan Republicans blamed Black 'takers, rappers and snorters rushing out in Cadillacs to buy shrimps and steaks on EBT cards' for the no-shooting.
Expecting father and Palo Alto wholesale home buyer Mark Zuckerberg promised a billion Facesuckers there'd be only "dislike" buttons on no-shooting days henceforth.
Bored Workers
The non-shooting had its effect felt far and wide in America.
Complaining of intolerable tedium, 911 phone operators in Columbine (CO), first responders in Waco (TX) and Ambulance drivers in Newton (CT) fell back on the favorite American hobby of streaming videos of Thai Ladyboys jumping and pumping glabrous White tourists from Flagstaff, Glen Cove, Alsip, Edison, Artesia, Devon, (de)Portland and all the places in between on their high-speed Comcast and Google Fibre connections.
Tube 8 and PornHub added 5TB of extra bandwidth and purchased an additional 24 RedHat 7 Linux cloud servers at CIA contractor Amazon Web Services to handle the traffic surge from Americans porn gourmands of all stripes and colors on the no-shooting day.
"Bring it on! Linux can handle any surge, even no-shooting porn surges," Finnish American programmer Linus Torvalds said in an inflammatory e-mail exchange with ArsTechnica. (Linux is just the kernel. Please refer to the OS as GNU Linux at least on no-shooting days, Free Software Foundation's uncombed founder Richard Stallman tearfully entreated in a video Complaint to the Publisher leaked to Reddit).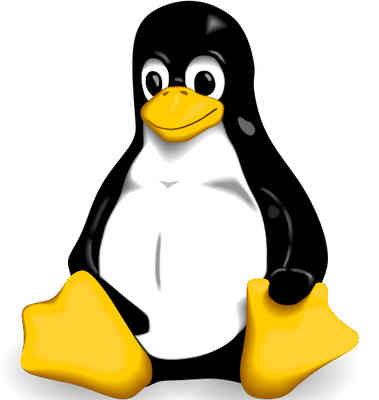 Police officers and swat teams at 18,000 state and local law enforcement agencies from Maine to Miami and Seattle to San Diego returned to their usual pastime – Cadging a free 'Extra Large Coffee with Cream and Three Sugars' at America's favorite coffee shop, Patel Stale Kaffee Store a.k.a Dunkin Donuts before returning to their cruisers to vent their fury on Hollywood's (current) favorite whipping boy Steve Jobs for putting high quality cameras inside iPhones.
FBI spokesman Max Rajan warned that law enforcement was aware of strange static coming from Brown sites like SearchIndia.com on the subject of Guns. "Our Silencers and First Amendmenters are working, on it" he told One Nation, One Race magazine but declined to elaborate.
White House Response
At a hastily arranged White House briefing, America's first African Moslem President Barack Hussain Obama told reporters:
With a heavy heart, this weekend I will not ask the American people to keep Gun victims in their prayers as I normally do every evening. Instead, I will ask them to keep the NRA and Wayne LaPierre in their prayers.
Note to White House Press Corp: President Hussain Obama is embarking on his annual Haj pilgrimage tomorrow and his next press briefing will be telecast live from Mecca (Caveat: If there are no building collapses in Saudi Arabia).
On K Street in Washington DC, vacations and sick leave were cancelled as reports of no-shootings trickled in.
Gun rights lobbyist NRA (National Rifle Association) made a fervent plea for understanding in these trying times for the nation.
In a statement Kennedyesque in grandeur and Lincolnesque in simplicity, NRA pater familias Wayne LaPierre wrote on the organization's web site:
Son-of-a-Gun (as NRA members are affectionately called by their Holy Vater LaPierre: Ask not what Guns can do you for you; Ask instead if you're ready to kill for the Guns, by the Guns and with the Guns.
Echoes of the no-shootings day were felt on the 2016 Presidential campaign.
Cornered by Univision anchor Jorge Ramos for a comment on no-shootings at America's campuses, Republican presidential candidate Donald Trump first had his security team quickly expel Jorge out of the room and then brought him back 15-minutes later. "Jose, the explanation is simple. Mexicans were busy today watching the World Cup football game between Illegal Immigrants (Mexico) and Illegal Druglords (Colombia). Comprende? But Latinos love me, Jose."
Jorge Ramos' Al Punto morning program on Univision this Sunday will feature a two-hour special titled Mucho Guns y Muchos Trump.
Vacationing on Martha's Vineyard in the company of two past American Presidents and one future Mexican first-lady of America, Latino Presidential candidate Jeb Bush offered a pithy response to the no-shootings: "Stuff doesn't happen."
In Louisiana, Governor Bobby Jindal warned Hussain Obama not to politicize the event.
"The unborn child and the unshot victim are equal in the eyes of Jesus," Jindal told a gathering of conservative Christian donors attending the evening screening of One Day in the Life of American Body Parts Harvester Planned Parenthood at the Governor's mansion in Baton Rouge (LA).
Jindal's poll numbers jumped from 0.006% to 0.00769% prompting the Indian-American governor to ejaculate in his weekly plea for campaign donations, "Americans are starting to embrace our pro-gun, low-life message."
At her Brooklyn campaign headquarters, Hillary Clinton took a few minutes off from cramming for her first debate with her Stalinist rival Bernie Sanders from the Soviet colony of Vermont, to describe the no-shootings on America's campuses as a "vast Right wing conspiracy."
Clinton bellowed, "Make no mistake, the Gun is more powerful, more potent than a Cigar" before running to the chopper for a $5,000 a plate fundraiser at the Hamptons. "The Long Island Expressway on Friday evenings is worse than a shooting range," Hillary's long-term aide Huma Gulbadan explained in an email to Intercept's Glenn Greenwald who's investigating the NSA conspiracy regarding the no-shootings.
Cautious after GCQ's bareback treatment of his Brazilian boy friend in London, Greenwald shot off a wad of whatsapp quickies to his buddy advising him not to travel over American air space during "these perilous times."
The infallible wisdom of America's common folk was epitomized and distilled in a joint statement from Joe the plumber, Sarah the joker, George the shooter, Pamela the hooker and Bill the bloviator:
America great not because of Americans. Great Lord saving Americans from by sinking and sinning. Obama Whyte House no Birth Certificate but killing unborn child. Founding Fathers write Second Amendment. Jesus, savior! Why Kenyan Muslims no-shooting day. No Gun Control now or ever. Low taxes, Obamacare is slavery! Welfare Queens riding in Cadillacs and Wealthy Queers ruining in East Village. Amen, Ben Carson!
"Tea Party heartily approves the above message," ran a SEO-optimized national ad purchased by the Koch backed Americans for Purity and Insolvency via Google AdWords on immigrant sites.
In a bipartisan move, 17 Congressmen and 28 Senators wrote a letter addressed to President B.Hussain (Obama), 'White' House, imploring him to appoint a Special Prosecutor to examine the global ramification of No-shooting Day at America's campuses. "Our allies in Europe depend on us to export the best of American values and no-shootings send a deplorable message that Putin will seek to exploit in Ukraine, Ulan Bator, Syria, Bengaluru and Buffalo," the letter signed by Senator John McCain said.
Media Alert: Senator McCain will be at the Tuskegee African-American Church tomorrow to attend a special session of BRAVOS (Brain Dead Veterans of American Soldiers Tortured in Vietnam) where he will deliver the annual Humbert Humbert keynote to the Black congregation on Do More American Blacks need Guns or Do Guns Need Less Black Americans.
Indian Solidarity
In the dusty corners of Uttar Pradesh, marauding Beef Killer mobs associated with GORILLAS (GO Rakshak Rakshasas Sangh of India) expressed solidarity with America and declared that for the next 24-hours any person found eating, allegedly eating beef or allegedly thinking bad of the Holy Cow would not just be assaulted and their limbs twisted 180-degrees but also gunned down.
"Gun ke peeche kya hai? Bhagwan Hai, na" asked Sri Sri Sri Swami Gobardan Bhimdev Maharaj rhetorically to a visiting BBC Television crew at his ashram in Benares. Sri Sri Sri Swami Gobardan Bhimdev is adding a Bandook Chyawanprash with a strong dose of lead to his online store. They will be available at all Gotel Brothers and Achcha Sapna Bazaar stores in Artesia, Edison and Devon within 45-days.
Swearing on Dawood Bhai, Bollywood gun storage expert Sanjay Dutt told Star & Style from Byculla prison that he'd ordered five dozen AK-47s and AK-56s before the next round of Mumbai blasts. "Just for storing, not for shooting or supplying," the Rocky star told Frankly Speaking columnist Devyani Chaubal of Star & Style fame.
After finishing a SPG cooked meal of pasta and kachori at a just-built hut in Motihari village, Congress leader Rahul Gandhi blamed the suit-boot culture exported during Prime Minister Narendra Modi's recent visit to the US for the no-shooting calamity. "If Congress is returned to power in Bihar, we'll facilitate export of Italian country-made revolvers to America from PEEZ (Patna Empty Export Zone)," Pappu can't Dance explained to starving farmers trucked in to a rally in Darbanga.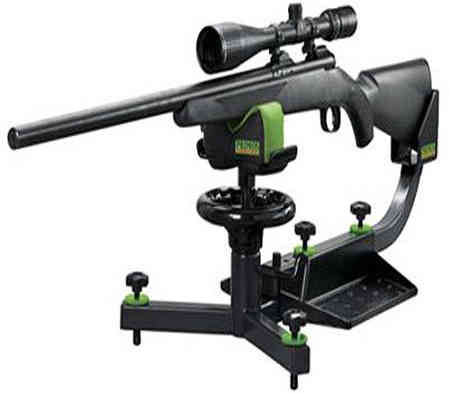 Academics Confused
Sociologists seemed flummoxed over the no-shootings.
In Denver, Professor Joseph Brzenzski of Columbine High University, the leading authority on Gunology and author of four volumes on kindergarten, school, college and university shootings, cautioned against drawing any hasty definitive conclusions from the non-shootings.
Brzenzski, who chairs the 14-member bipartisan Presidential panel examining "Do Guns Kill People or Do People Kill with Guns," told the New York Times, "It's still 11:49PM and I encourage American people to remain hopeful."
Work on the "Do Guns Kill People or Do People Kill with Guns" panel is proceeding at a brisk pace and the first volume should be released in 2045 but will remain classified until 2845.
At the right of far right leaning Cato Institute, senior staff members were huddled in a conference call with Koch Sr & Koch Jr over the upcoming conference on Concealing Guns in Kindergartens vs Cocking Gun Laws in Congress. The call was inconclusive as Koch Sr had to rush on a hunting trip with his pal Scalia.
Veteran critic Professor Noam Chomsky of MIT called the Jacobin magazine to exclaim that the no-shootings day showed conclusively that America's shots in the dark were finally catching up with the nation, proved Che Guevara's shooting by CIA agents in Bolivia in 1967 was unjustified and Huntington was wrong on clashing civilizations.
Postscript
Meanwhile on Wall Street, shares of Muttersprache gunshot detection system plunged 67% on news of no shootings on America's campuses.
Wilmington's African-American Mayor Thomas Blasphemy told the News Journal he'd shot off a note to New Castle County Chief Executive Michael Bouffant asking for an emergency financial grant to Muttersprache to ensure the retention of two jobs in the Rt-9 corridor of Murder Town. "We can't shoot ourselves in the foot because of a single no-shooting aberration," Blasphemy said at a hastily arranged press conference.
Setting off a shopping frenzy, Walmart and the NRA have jointly announced a pre-pre-Black Friday Special of Buy One Gun, get One Gun Free.
"Unlike our non-melting Ice creams in Summer, our Guns are the real deal. Our customers holding (fake) Guns have been fatally shot right in our store near the discounted donut and bread shelves," Walmart spokeswoman Felicity Prey told the deals and bargains site Slickdeals in a desperate attempt at humor.
Isn't Fiction Stranger than Truth in America, Franzen's latest sapling Purity asked Leila after downing two Manhattans at Tom's house as reports of no-shootings wafted in.