By Naveen
Anil Kapoor's eagerly anticipated Hollywood offering Mission Impossible: Ghost Protocol released Thursday night in the U.S. exclusively at  IMAX theaters.
Anil's Hollywood fans could hardly contain their excitement and paraded to the nearest theaters in numbers that make the "Occupy Wall Street" crowd seem like Monday morning gathering at the local Hindu temple.
These photos were taken 15 minutes before the show previews began at the AMC Naperville IMAX screen.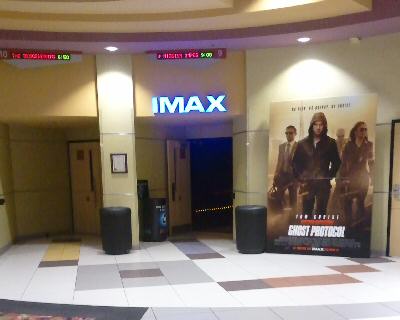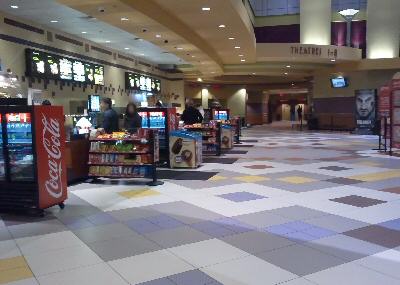 Fooled y'all.
Ha Ha Ha!
The crowd did build up slowly but the hall was far from even half occupied.
Little did I know when I bought the tickets for the IMAX screening of MI 4 that I'd ripped off by the scoundrels at AMC. This IMAX screen was bloody joke!
For a screen that is of same width as any regular screen and barely 2 feet taller it hardly qualifies as an IMAX experience. Now some will say that size doesn't matter but don't you believe those pricks!
When you pay 5 bucks more for the same movie, it better be worth it. After watching the peerless "Dark Knight" in the 6 story tall Navy Pier IMAX screen, this screen was a huge disappointment.
F#CK YOU AMC! F#CK YOU!!!
Now, unless you've been hiding in the septic tank called Kollywood you would know that MI 4 has some scenes shot in the very expensive IMAX format, which was very beautifully used in "The Dark Knight."
Ghost Protocol is the 4th installment of the popular Mission Impossible franchise. Tom Cruise, Jeremy Renner, Simon Pegg, Paula Patton, Michael Nyqvist and others co-star with Anil Kapoor in this Brad Bird directed edition.
Story & Screenplay
MI 4 is an action bonanza with spectacular special effects and a cockamamie nonsense of a story that mostly exists as an excuse to move from one action scene to another.
A Russian terrorist disguises himself as another guy to buy Russian nuclear codes from an assassin who stole from an American Secret Agent who stole from another guy who was going to hand it to the Russian terrorist.
The Russian terrorist re-programs an Indian satellite using a USB drive and fires a missile towards US. The codes of the satellite are known only to a business tycoon cum playboy.
Can Tom Cruise save the world? Continue reading »