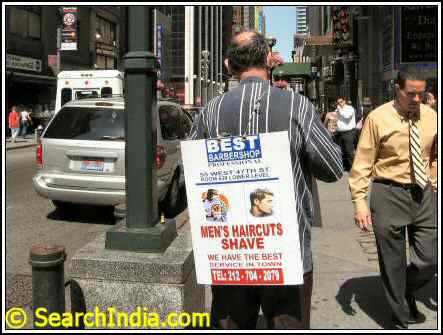 We spotted this man just the other day on W47th St in the Jewelry District of Manhattan sporting a back-board that advertised a nearby Barber Shop.
Just a few blocks from New York City's famous Times Square landmark, the Jewelry district in Manhattan is chock-a-block with stores selling gold, diamonds and other precious gems.
Amid all the jewelry stores on W47th St, the man with the board attached to his back stood out, mainly because what he was peddling was so different from the main business of the area.