Just as the Zunes and Sonys struggle to find favor with music afficionados, Apple rolled out its gorgeous iPod Touch that lets users listen to music, watch videos and browse the Internet.
A sleek widget in the hallmark Apple style, the iPod Touch can be considered the iPhone for those not looking for a cell phone or unwilling to fork out a monthly fee to AT&T.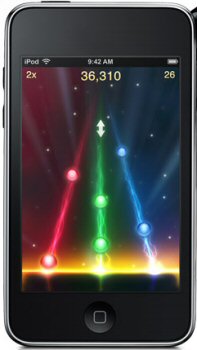 Apple iPod Touch
With a 3.5-inch wide screen, Wi-Fi capabilities, touch screen interface and the Safari browser, iPod Touch comes in 8GB and 16GB versions priced at $299 and $399 respectively.
The new device includes a YouTube application that lets users access, browse and search millions of free YouTube videos over Wi-Fi.
iPod Touch features up to 22 hours of audio playback and up to five hours of video playback.
Apple also struck a deal with Starbucks to let customers buy music from iTunes while they are at one of the chain's coffee shops over Wi-Fi.
On Wednesday, Apple also slashed the price of its recently launched iPhone (8GB version) by $200 to $399 and phased out the 4GB version.
Apple also upgraded the old iPod line on Wednesday.
Apple has sold over 100 million iPod, the most popular family of digital music players.