The party of Ram Bhaktas – BJP – notched up a decent victory in the Legislative Assembly elections in the western Indian state of Gujarat.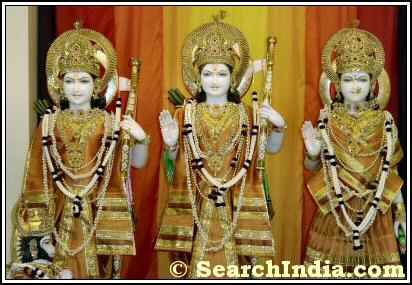 Lord Ram flanked by brother Lakshman & wife Sita
with Hanuman kneeling before him
Here's the latest Gujarat Election tally:
Party   Seats Won
BJP     117
Congress  59
Others 6
Total 182
Both Gujarat Chief Minister Narendra Modi and Congress chief Sonia Gandhi campaigned extensively in the state.
But ultimately Modi's message seems to have resonated better with the people.
Although Modi came under fire over the 2002 communal riots that led to a wholesale massacre of Muslims in the state, in the end the issue did not carry weight with the largely Hindu electorate.
When Narendra Modi is sworn in as Chief Minister of Gujarat on December 27, this will be his third term as leader of the state.