Update: Amit Kapur Leaving MySpace 
Rupert Murdoch's social networking site MySpace has named Amit Kapur Chief Operating Officer.
Kapur will be responsible for leading development and implementation of all global business operations.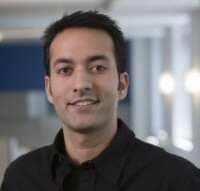 Amit Kapur
MySpace is said to have 110 million users worldwide.
Kapur will also oversee growth and expansion of MySpace partnerships across the upcoming Developer Platform and popular features including MySpace Mobile and MySpaceIM with Skype.
Kapur, 26, joined MySpace in 2005 as the company's first business developer.
Before joining MySpace, Kapur worked at NBC-Universal in the strategic planning and business development group.
Kapur received his BS in Mechanical Engineering from Stanford University.
Related Stories:
Amit Kapur Leaving MySpace