Among the many mismanaged IT companies in America, Sun Microsystems is perhaps the worst.
Since the dot com bust, this clueless company (co-founded by Vinod Khosla in 1982) has been tottering its way to losses and more losses and significant erosion of shareholder value.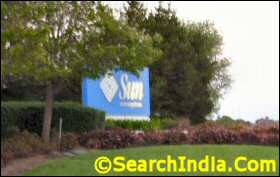 Scott McNealy, he of the Microsoft-baiting fame, just couldn't fix the company's woes and had to make way for his pony-tailed successor Jonathan Schwartz.
Now Schwartz finds himself in the same boat. On Thursday, the company reported a loss ($34 million) and fall in revenue (down 0.5% to $3.266 billion) for its fiscal third quarter.
Even as other IT companies like IBM, which sell similar products, eke out decent profits, Sun Microsystems is at a loss to do so, literally and figuratively.
The only thing the Sun whiners are good at is finding excuses for their incompetence in delivering solid results.
Sun CEO Jonathan Schwartz complained Thursday that The U.S. economy presented Sun with significant challenges in the third quarter. Go back six years ago and you'll find previous CEO Scott McNealy used similar words to describe a bad third quarter of 2002 – the challenging economic environment.
After the latest quarterly mishap, Sun now wants to fire between 1,500-2,500 employees.
We say, it's time to fire all the bozos at Sun Microsystems, pull down the shutters and return the money to the shareholders. This company has no future.