The blithering idiots at Sun Microsystems, the sick man of Silicon Valley, have done it again – delivered yet another lousy quarter.
Sun today announced preliminary results for its first quarter (of fiscal 2009) ended September 28, 2008 and they are UGLY.
Sun expects revenues for the quarter of $2.95 billion to $3.05 billion, compared with $3.219 billion in the first quarter of fiscal 2008.
Total gross margin as a percent of revenues for the first quarter is expected to be 39% to 41%.
Before potential goodwill impairment charges, Sun expects a GAAP net loss per share of 25 cents to 35 cents for the first quarter.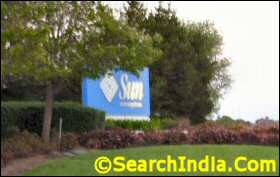 By the way, Sun's key rivals IBM and HP have all turned in impressive results in their recent quarter – you can see the results for IBM here and for HPÂ here. 
Sure, Sun's loss is no surprise because the company had warned in July that it would not be profitable in the first quarter.
But the extent of Sun's loss in the first quarter is very surprising and most painful for shareholders.
Below Analysts Expectations
Sun's projected revenues and losses were both below the Street's outlook for the ailing company.
On a non-GAAP basis, Sun expects to report net loss per share in the range of 2 cents to 12 cents.
Sun also warned that the fair value of one or more of its reporting units may have been reduced below its carrying value and could result in a non-cash impairment charge.
Sun will report its full first quarter results on October 30.
Close the Company
We have long recommended that all the bozos at Sun must be kicked out, the mismanaged company shut down and the money returned to shareholders.
Sun has no future.
Will someone please shut off the lights at this pathetic company before more money goes down the drain?