Rejoice, all ye cheapos.
Times Square in NYC, one of the famous tourist spots with nothing there (except for the Broadway theatres nearby), now offers free Wi-Fi.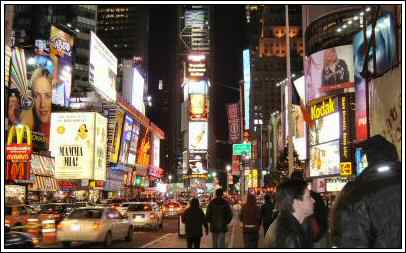 The free wireless Internet service is courtesy of the Times Square Alliance and Yahoo.
Visitors are supposed to get free Wi-Fi via a portal providing latest information about Times Square events and businesses, as well as local weather and news from around the world.
Folks, the next time we're in the Big Apple we'll head over to Times Square to see for ourselves how well the free Wi-Fi Internet service works and update this post.