If you are a small business owner whose shoulders are sagging under the weight of the heavy notebook computer, then you might want to read this post.
HP has launched a new configurable netbook, the Mini 1103 for small businesses touting it as a lightweight computer (weight starts at 2.78 lb).
Set for availability in December, the 10.1-inch netbook comes with a choice of Windows 7 Starter 32, SuSE Linux Enterprise 11 or FreeDOS operating systems.
Most netbooks currently on the market are for consumers, usually come with Windows XP or Windows 7  Starter and are not configurable.
Having used Windows XP consumer netbooks for over a year, we can tell you that  they're quite convenient to lug around and come with a fairly long battery life (8+ hours). You can get the consumer netbooks for about $300 at Amazon or BestBuy in the U.S.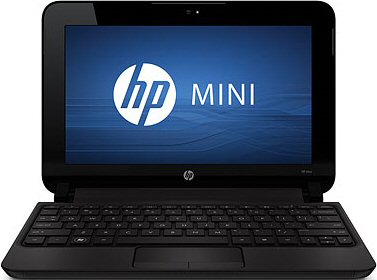 Mini 1103 for Businesses
But the 10-1-inch HP Mini 1103 is expressly targeted at businesses, coming as it does with configurable options.
Powered by the Intel Atom processor (N475 or N455), the Mini 1103 offers a maximum of 2GB of RAM (memory).
Storage capacity ranges from 160 GB to 320GB and the keyboard is almost (93%) the size of a regular keyboard. HP QuickWeb, which lets users browse the web without fully booting the computer, is part of the deal.
There are three USB ports and ports for external VGA monitor, combo stereo headphone/mic jack, AC power and RJ-45 (for connecting to the Internet).
Mini 1103 offers two battery options – six-cell (heavier) and three-cell (lighter). HP Mobile Broadband is built-in with AT&T, Sprint and Verizon as service providers.
Also included are Bluetooth, WLAN, a media card reader and integrated VGA webcam.
Pricing for the HP Mini 1103 starts at $300.
No, we ain't biting. For now, we'll stick to our Asus.