Bollywood film No Problem, the recipient of scathing reviews from a chorus of critics, has fared miserably at the box office.
The U.S. box office, that is.
For the opening December 10-12, 2010, No Problem grossed a pitiful $242,116, according to boxofficemojo.
The movie, which released on 84 screens in the U.S., had an average gross of $2,882.
Here's how No Problem fared at the U.S. box office compared to a few prominent Bollywood movies: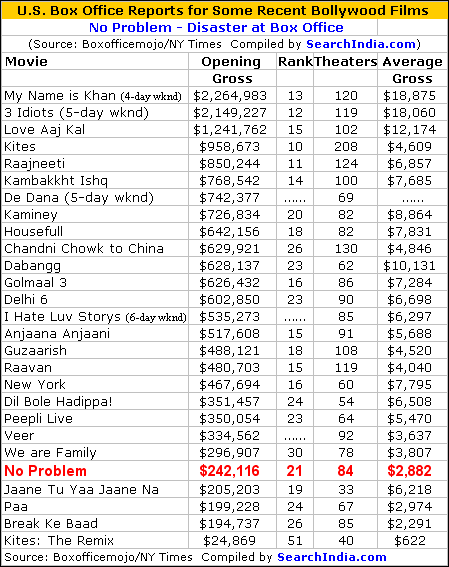 Related Stories
No Problem is Trash, Say Movie Critics