For all ye schmucks hooked on to the gaming nonsense, there's cause for cheer.
Sony Ericsson announced today its new Xperia Play PlayStation Certified gaming smartphone better known as the PlayStation Phone would be available on the Verizon Wireless network in Spring 2011.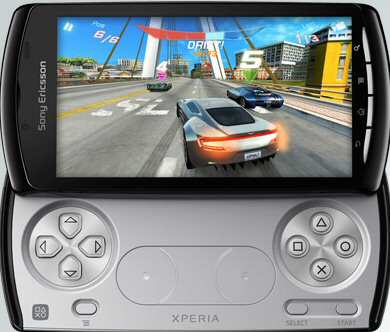 Xperia Play is powered by the latest version of the Android platform Gingerbread 2.3 and PlayStation certified (meaning an optimized gaming experience featuring content from the PlayStation Suite).
Sony Ericsson promised Xperia Play would provide a best-in-class gaming experience right out of the box with many of the most popular games pre-loaded, including Asphalt Adrenaline 6, Bruce Lee, Star Battalion, The Sims 3 and Tetris.
An additional 50 additional titles from top franchises at leading game publishers is expected to available for purchase at launch.
Other features of Xperia Play include:
* Dedicated gaming controls for real console quality game play, including four-way directional keys, recognizable ABCD keys with PlayStation iconography, left/right shoulder keys and two analog touch inputs for joystick action
* 60fps play-back enabled through the Snapdragon 1Ghz processor, optimized with enhanced graphical processor unit the Adreno 205
* 4-inch brilliant multi-touch display
* 5.0 megapixel camera