Bala's latest crappy movie Avan Ivan has not fared well at the box office.
The UK box office that is.
Avan Ivan Box Office
Avan Ivan released in 14 theaters and had an opening gross of £29,159 and an average gross of £2,083.
That's by no means impressive given the (unwarranted) hype that accompanies Bala's movies.
Take a deko at the below table to see how Avan Ivan has fared at the box office compared to some prominent Tamil movies: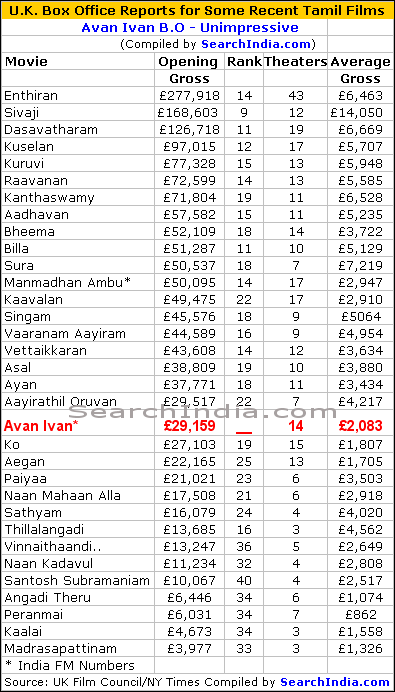 Related Stories:
Avan Ivan Review – Terrible, Unimaginable Torture