Candy
Is dandy
But liquor
Is quicker.
– Ogden Nash
Admittedly, we drink.

Some may even say we drink a lot.
All we'll say in our not-so-humble defense is that in these hot summer days on the East Coast, life would be intolerable without an ice-cold beer or two or three.
We usually keep ours in the freezer a few minutes for maximum chill.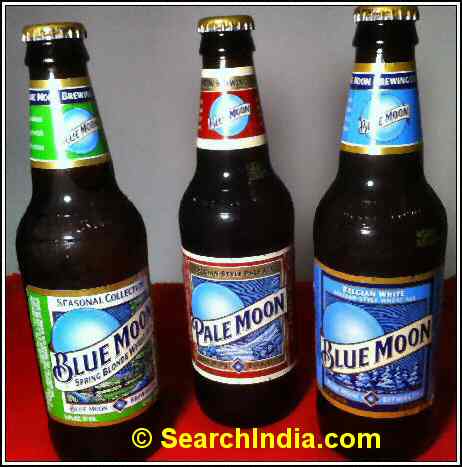 A nice soothing Margarita like the one below would be even better.
Ah, the very thought of a refreshing Margarita makes us want to jump into a car and head to the nearest bar!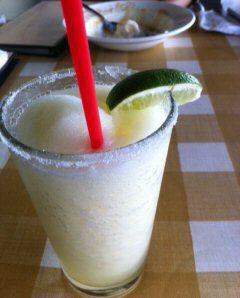 Americans Tippling More
But it seems we're not the only ones tippling a lot.
According to the Beverage Information Group, total spirits consumption in the U.S. rose 1.9% in 2010 to 192.1 million 9-liter cases.
Apparently, this is the 13th straight year spirits consumption has increased.
Well, it appears Americans on the way down are doing at least one thing right. 😉
Drinking More at Home
The Beverage Information Group says although on-premise consumption returned to positive territory last year, recovery is slower than anticipated.
So, Americans now prefer to drink more at home than at bars, pubs or restaurants.
Hey, drinking at home makes eminent sense.
Who in their right minds would want to pay $5 or $6 for a Guinness Extra Stout when you can get it at a liquor store for $2.75-$2.99.
Also, given that the U.S. economy is still in the toilet and unemployment continues to be stubbornly high, it's no surprise if more people prefer to drink at home.
Imports Faring Better
Here are more statistics from the Beverage Information Group.
In 2010, imported products are said to have outperformed domestic spirits.
Total imported spirits offerings increased 3% last year compared with 1.1% for domestics.
Imported spirits account for 40.4% of all spirits consumed in the U.S., up from 36.4% a decade ago.
Distilled spirits consumption in the U.S. is projected to continue on a positive path over the next five years.
For the current year, total spirits is expected to be up 1.8% to reach 195.6 million cases.
Now, if you schmucks will excuse us our ice-cold bottle of Guinness Extra Stout beckons.
Related Stories:
Arrogant Bastard Beer Review – Go for It
Guinness Extra Stout Review – Enjoy this Fine Beer
Jägermeister – A Sin Not to Drink this Fine Liqueur
Namaste Beer – Go for It, Fellas; Grab a Bottle
Useless Statistics of the Day – Beer in America