Man, just as I'd almost given up hope comes some good news about the RedBox movie streaming service.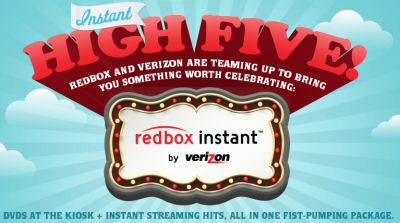 RedBox Instant, the RedBox-Verizon joint venture, is supposed to move into initial testing today.
Like Netflix, RedBox Instant will offer a movie streaming service on a subscription basis.
Users should be able to watch unlimited movies for a set price, which I expect will be less than $9 a month.
With RedBox Instant, consumers will be able to use a variety of set-top devices like Roku or gaming consoles to stream movies directly to their TVs.
Given Netflix' entrenched presence with consumers, RedBox should price its service at no more than $6.99 a month, two dollars less than streaming leader Netflix.
Expect to see the RedBox Instant service to launch before the end of 2012.
The movie streaming business in the U.S. is dominated by Netflix giving it solid pricing power.
Amazon Prime, Blockbuster, Hulu Plus and Indian channels like Mela, Databazar etc are bit-players in the movie streaming game.
RedBox Kiosks Won't Close
Have no worry, the RedBox kiosks won't close.
RedBox will continue its current DVD rental service from the 36,000 retail kiosks it's set up across the U.S. outside grocery stores, gas stations, convenience stores and pharmacies.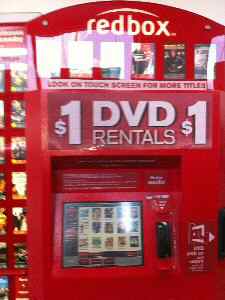 RedBox DVD Rental Kiosk
The kiosks offer DVD rental of new Hollywood movies for $1.22 a day.
Over the next three to four years, the DVD business in the U.S. is expected to go the way of the now-defunct VHS tapes business as streaming becomes the preferred way to rent movies and TV shows.
Related Posts:
Streaming? Man, We Never Had it So Good; Netflix, Amazon, Mela, Hulu, RedBox etc