Does anybody give a damn for the Sony Xperia tablet?
No. No. No.
Look at the IDC tablet marketshare data – Hell, Sony is not even in the Top 5.
The top tablet vendors are Apple (43.6% marketshare), Samsung (15.1%), Amazon (11.5%), Asus (5.8%) and Barnes & Noble (1.9%).
Not a Contender
As Marlon Brando would have said were he alive today, Sony is not even a contender in the tablet game!
I haven't seen a Sony tablet in Best Buy stores in a long time!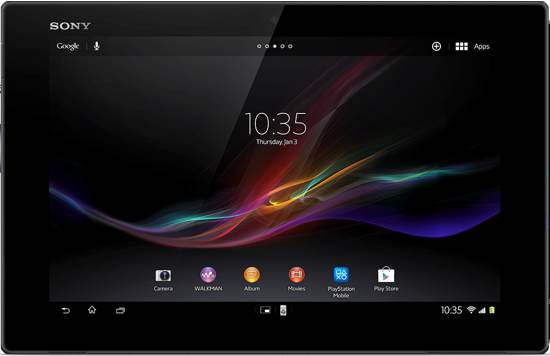 Yet the schmucks at Sony are putting out a new model, the Xperia Z.
Sony is touting Xperia Z as the "World's Slimmest and Lightest Tablet" in the asinine hope that such claims will resonate with potential buyers.
Xperia Z is a 10.1″ tablet running Android 4.1 (Jelly Bean) with a 8megapixel rear camera and a 2megapixel front camera.
Not that anyone cares, but the Xperia Z is 6.9mm thin and weighs 495g.
Be prepared to pony up $499 for the 16GB version and an extra hundred dollars if you want the 32GB model.
Sony is failing in the tablet market because its design and features are not swaying consumers.
And Sony is incredibly stupid to price an underwhelming tablet at a premium price of $499.
Related Sony Tablet Posts:
Sony Commits Harakiri by Pricing S Tablet at $499