Ah, the marvels that troop out of Sony's digital labs!
The Japanese electronics behemoth has put out a spiffy gadget (DEV-50V) that melds a binoculars and a digital still/video camera.
And boy, do the features of the DEV-50V look impressive!
Hooked, I am.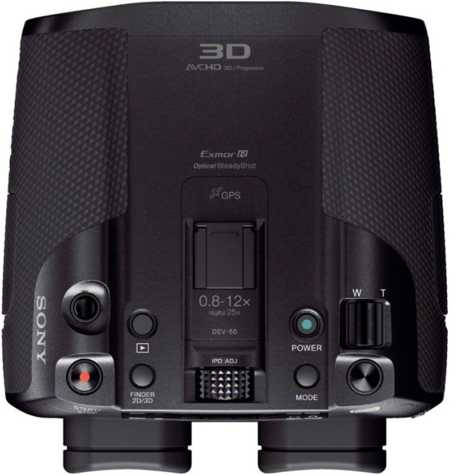 DEV-50V Capabilities
Whether you're ogling your pretty neighbor across the street, gazing in awe at a majestic lion leaping for the kill in the Serengeti Park or watching an IPL cricket match in Mumbai from the last row, the DEV-50 looks like a great companion to look through.
The binoculars features auto-focus, image stabilization and 0.8x-12x optical zoom (up to 25x digital zoom).
Electronic auto-focus keeps moving subjects in focus at all times, without having to mess with manual focus as the scene changes.
Packing a built-in GPS, the ability to record AVCHD 2.0 video with stereo sound or snap 20.4MP pictures and enhanced low-light capabilities, the DEV-50 seems like a dream gadget for gadget freaks.
You can record in 2D or 3D (for playback on 3D compatible TVs).
Having owned different digital cameras, I feel that Sony makes optical lenses that are better than comparable offerings from the likes of Canon or Nikon.
That's probably due to better sensors and processors inside Sony cameras.
Availability
DEV-50 should be available in June at Sony's online store to those with two grand to spare.
It comes with a rechargeable battery (NP-FV70) that provides three hours of 2D recording on a single charge.
Sony is including a battery charger/adaptor, a A/V connecting cable and USB cable for PC connection, a lens cover, finder cap, carrying case, neck strap and large eye cups.