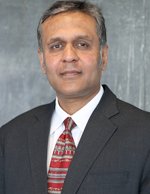 Dinesh Thakur is the Indian-American who's richer by $48.6m today for playing a crucial role in nailing Ranbaxy for its crimes.
Background
Thakur received a Bachelors degree in Technology from Osmania University, a Master of Science in Chemical Engineering from University of New Hampshire, and graduate training from Syracuse University.
Court documents show Thakur as a resident of Massachusetts but public records indicate he may have moved to St Petersburg, Florida.
Prior to joining Ranbaxy in 2002, Thakur worked at Bristol-Myers Squib and Infosys Technologies.
As per court documents, Dinesh Thakur was the Director of Research Information and Project Management at Ranbaxy Laboratories in Gurgaon, Haryana (India) from June 2003 to April 2005.
Thakur was hired on November 28, 2002 and relocated from the U.S. to India to work at Ranbaxy's research and development center in Gurgaon.
Thakur – Whistleblower
Dinesh Thakur's claim to fame is that his complaint to the U.S. authorities regarding the illegal activities of Indian generic drugs manufacturer Ranbaxy led to a massive criminal and civil fine totaling $500 million on the Indian generic drugs firm.
Court documents show Thakur's complaint exposed Ranbaxy's illegal behavior that were in violation of U.S. federal and state laws.
Apparently, Thakur had "direct and independent knowledge"  of Ranbaxy's illegal actions that he disclosed to American authorities in August 2005 after the drug firm failed to take action on his findings.
The Second Amended Complaint filed by U.S. states and Thakur on June 15, 2012 allege that Ranbaxy made fraudulent claims for payment or approval for adulterated and misbranded generic drugs distributed to U.S. healthcare programs like Medicare, Medicaid, Medical Program of Veterans Affairs, CHAMPUS/TRICARE etc.
As a whistleblower, Thakur's payout from the fine is $48.6 million.
Cool, na? 😉
Statement by Thakur
After the announcement by the U.S. Department of Justice, Dinesh Thakur put out a statement today on the Ranbaxy fraud and his role in exposing it.
Eight years ago, as the Director of Project & Information Management at Ranbaxy, I discovered that the company falsified drug data and systemically violated current good manufacturing practices and good laboratory practices. Ranbaxy's management was notified of these widespread problems. When they failed to correct the problems, it left me with no choice but to alert healthcare authorities.

I worked with U.S. regulatory authorities for two years to expose the fraud. In furtherance of this effort, I filed a lawsuit to hold Ranbaxy accountable. It took us eight years to help government authorities unravel a complicated trail of falsified records and dangerous manufacturing practices that threatened to compromise the quality and safety of Ranbaxy drugs. Along the way, the government barred the importation of Ranbaxy drugs, held the company accountable for its data fraud under FDA's Application Integrity Policy, and required it to implement corrective measures to prevent the problems from recurring.
I wonder how Dinesh Thakur is celebrating today. 😉
Related Court Documents
U.S. states and Dinesh Thakur – Second amended Complaint, June 15, 2012