BlackBerry today admitted what the world has known for months.
The company, which is in extremis with no hope of survival, has formed a special committee to explore various alternatives including sale of the company.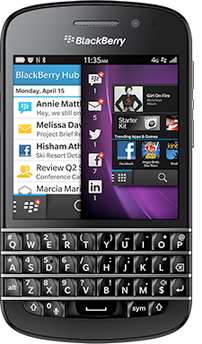 BlackBerry – On Deathbed
In IDC's recent survey of smartphones, BlackBerry accounted for a mere 2.9% marketshare in the second quarter, down from 4.9% in the second quarter of 2012.
Blackberry failed to make it to the top five of smartphone brands in shipments during the second quarter of 2013.
A mere five years back, Blackberry was known as Crackberry since its users were so addicted to it and constantly twirling their thumbs typing short messages and sending and responding to e-mail.
Blackberry's failure to respond quickly to the challenges from Apple's iPhone and the Android devices has put it on its deathbed.
The company's BlackBerry 10 smartphones have failed to gain traction in the smartphone marketplace dominated by Android and iOS platforms.
Here's what the wise SI wrote in May 2013:
My prediction is that BlackBerry is in an unstoppable death spiral….

In the second quarter of 2008, BlackBerry had over 53.6% of the still-nascent smartphone market in the U.S.

Owning a BlackBerry was a badge of honor.

The movers and shakers in the U.S. swore by it.

In Washington DC, in New York City, in San Francisco and many places in between you'd see the corporate types, politicians and their aides, lobbyists and IT support guys frantically thumbing away on their BlackBerry.

So popular was the BlackBerry that a neologism called BlackBerry Thumb to describe a form of repetitive strain injury came into vogue

Even Barack Obama, the Republicans' favorite "Kenyan" whipping boy, was seen in public on several occasions pecking away at his BlackBerry.

And then came Apple's touchscreen smartphone, the iPhone.

Finito.

The sun started to set on BlackBerry, slowly eclipsing its prospects in the fast-growing smartphone segment.