It looks like there's not much demand for Apple's new iPhone 5C smartphones.
How else can you explain discounts on Apple's new plastic smartphone from multiple retailers in the U.S.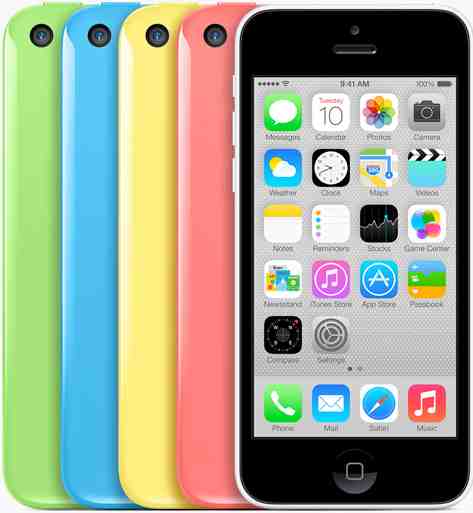 Few Takers for iPhone 5C?
It's impossible to get discounts on a two-week old iPhone unless the product is not selling.
Walmart, Best Buy and Radio Shack have all started offering discounts on the iPhone 5C.
Go figure!
Walmart is now selling the iPhone 5C for $45 (a $34 drop from its previous discounted price of $79). The retail giant's discounted price for the iPhone C is valid right through the holiday season.
Best Buy is offering a $50 discount on the iPhone 5C from October 3 through October 7.
Radio Shack will also offer a $50 discount on the iPhone 5C starting Saturday and ending November 2.
Strangely, Apple is still selling the iPhone 5C for $99.
All prices are with a two-year contract.
I suspect one of the reasons there's a severe shortage of the higher priced iPhone 5s is that Apple and the retailers want to move the iPhone 5C smartphones off the shelves.
What Next?
In my not so humble opinion, even at the discounted rate of $45-$49.99 there will NOT be many takers for the iPhone 5C.
If I were to hazard a guess, I'd say prices for the iPhone 5C will drop to zero with a two-year contract.