2014 will be the year of the great shakeout in the smartphone and phablet arenas.
Feature phones are starting to fade into the mist and the year will likely end with over 60% of mobile phones sold in 2014 being smartphones.
This year will also be make and break time for high profile vendors like Sony and LG that are struggling to establish themselves as smartphone contenders and challenge the dominance of Samsung and Apple.
Here is our pick of the five devices that we believe have the most potential to create waves in the smartphones marketplace in 2014:
* Redmi Note
I'm betting big on Xiaomi's new Redmi Note phablet.
But not the only one!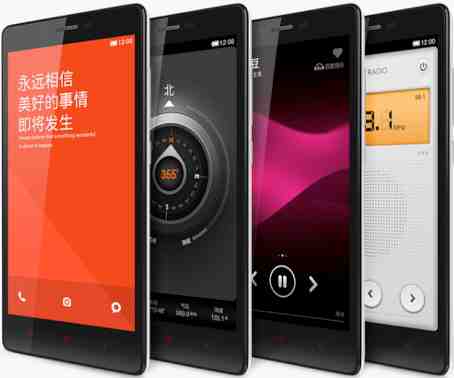 Chinese smartphone and phablet vendor Xiaomi is on a tear and aims to sell 60 million smartphones this year.
The four-year-old company's Android-based Xiaomi Hongmi smartphones and Redmi Note phablets have won legions of fans for their solid specs and low prices.
If you believe the latest buzz, Redmi Note has attracted 15 million pre-orders.
Redmi Note comes in two versions – The premium ($161) version has a faster 1.7MHz processor and 2GB RAM. The lite ($130) model runs on a 1.4GHz processor and 1GB RAM.
Specs
8-Core MTK 6592 1.4GHz/1.7GHz processor
2GB/1GB RAM
5.5-inch full HD IPS display
3,200 mAh lithium-polymer battery
13MP rear facing camera
5MP front facing camera
8GB internal storage
SD card slot
Dual SIM card
Last month, Xiaomi announced plans to invade India later this year. This is one Chinese invasion that will find a warm welcome.
Alas, Xiaomi is still essentially an Asian phenomenon and it'll be at least a couple of years before it turns its eyes toward Europe and America.
* Amazon Phone
Considering its deep pockets and a vast base of mostly satisfied customers including yours truly, e-commerce powerhouse Amazon's upcoming Android smartphone cannot be ignored.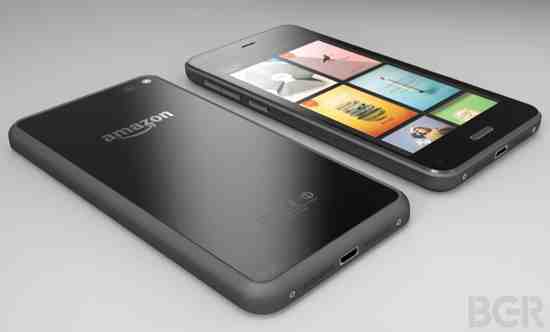 Supposed Picture of Amazon Smartphone
(Pix Courtesy: BGR)
There's been talk that the Amazon phone will have six camera modules for 3D effects, gesture-based controls, a 4.7-inch screen with 720p HD resolution, a quad-core Qualcomm Snapdragon processor, 2GB RAM, and a custom version of Android.
The rumor mill says that Amazon will introduce the phone with Prime Data, which is described in some media quarters as an unique wireless data package.
Look for the Amazon phone to ship in the third quarter, well in time to capitalize on the holiday season.
* LG G3
LG's new flagship smartphone G3 will debut on May 27 and 28 in New York, San Francisco, London, Seoul, Singapore and Istanbul.
The G3 will most certainly have a 2K display (2560×1440) and run on Android 4.4 (KitKat).
Will that be a game-changer for LG, which ranked as the fifth largest smartphone vendor in the first quarter of 2014?
If the G3 fails to take off, LG's smartphone hopes may well sink forever.
Expect G3 to start shipping in July.
* iPhone 6
With so many rumors flying fast and furious on Apple's successor to the iPhone 5S, it's hard to separate the possible from the wildly fanciful.
It's safe to say that iPhone 6 (or whatever the next iPhone model will be called) will come with a larger screen, an improved camera and launch in the second half, closer to the holiday season.
I'd be surprised if the iPhone 6 comes out with a screen smaller than 5-inches. The current high-end iPhone 5S has a 4-inch screen size.
2014 could possibly be the year that Apple starts to feel severe pricing pressure from the cheaper Chinese Android phones like Xiaomi with powerful specs.
* OnePlus One
Man, whoever thought of the OnePlus One name deserves accolades for imagination.
Don't you think so?
Hot as hot can be, OnePlus One is already a sizzler among netizens.
A 5.5-inch screen, SnapDragon 801 quad core processor, 13MP back and 5MP front camera, 16/64GB internal storage, 3GB RAM and a 3100 mAh battery.
And all of this for a mere $299 (16GB).
What's wrong with these OnePlus One folks?
Did no one ever tell them, Greed is Good! 😉

Drool Baby, Drool
By the way, the 64GB version of OnePlus One is $349.
Now if OnePlus One is not smartphone Nirvana, I don't know what else counts!
Looking at the above five sizzlers, my 8-month-old iPhone 5S look positively antiquated, as if it belongs in the age of dinosaurs! 🙁