Huawei launched its new Ascend P7 smartphone in Paris a few hours back.
And like the city itself, the device is a beauty with a sleek design and solid specs.
Successor to Huawei's current flagship P6 smartphone, the P7 will be available in June in multiple markets in Asia and Europe.
Huawei is now the third largest shipper of smartphones (behind Samsung and Apple) with 4.9% marketshare, according to IDC.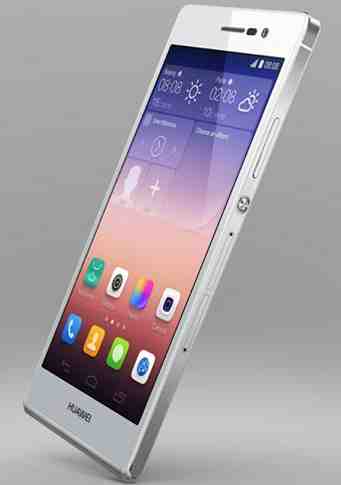 Great Specs
Drool over the specs of the Ascend P7:
* Sleek glass on back
* Just 6.5mm thick (iPhone 5S is 7.6mm and Galaxy S5 is 8.1mm)
* 5-inch 1920×1080 resolution screen
* Android KitKat (4.4.2) with Huawei Emotion user interface 2.3
* LTE, Dual Antenna (one at each end of phone)
* 13MP rear camera with 1080p video recording
* 8MP front camera with Panorama Selfie
* 1.8GHz quad-core processor
* 2GB RAM
* 16GB storage
* Solid Phone Management features
* 2500mAh battery with Ultra Power Saving mode
* Micro USB
The device is available in black and white colors.
Ascend P7 costs 449 Euros ($625).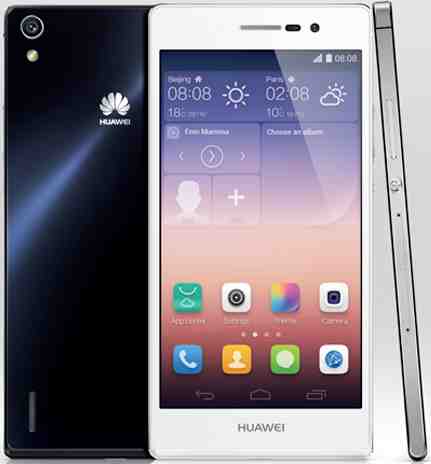 P7 Won't Fly
As the world, particularly Asia, is moving toward low-cost smartphones and phablets like Xiaomi Hongmi, Micromax Canvas Juice and Karbonn S2 Titanium, Huawei has come out with an expensive device.
The market for smartphones costing over $300 is not elastic. That's the reason smartphone vendors like Xiaomi with their sub-$200 devices are gaining rapid momentum.
Also the $300 plus device market is dominated by Apple and Samsung, both with powerful marketing machines, wide reach and solid brand pull.
Plus, I don't understand how the Huawei Ascend P7 will stand out from other Android devices like the Samsung Galaxy S5, HTC One M8, the upcoming Amazon and LG G3 phones and Sony Xperia Z2.
Then there's also the larger-screen iPhone 6, releasing in a few months.
All of these devices look so cool and sexy it's like being asked to pick just one of these yesteryear beauties – Ingrid Bergman, Audrey Hepburn and Marilyn Monroe. 😉