Poor Night Shyamalan badly needs a hit.
His last Hollywood movie Lady in the Water was a box-office disaster and the one before that – The Village – didn't do that well either.
On June 13, comes a critical test for Night Shyamalan with his new movie The Happening releasing in theaters in the U.S.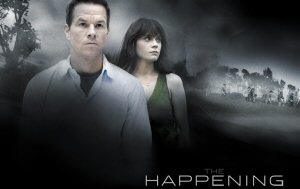 Shyamalan, who's built a reputation for his spooky stories, received his worst drubbing at the hands of the irreverent New York Post about two years back.
Reviewing Lady in the Water for the Post, Lou Lumenick described the movie as a "charmless, unscary, fatuous and largely incoherent fairy tale."
In the same piece, Lumenick wrote that Shyamalan had "turned into a crackpot with messianic delusions who's one more flop away from directing TV commercials."
As if that were not bad enough, Shyamalan is not the blue-eyed boy of the Hollywood elite anymore after his flops and public whining about the top executives of some of the studios. 
The Happening's web site describes it as:
a lightning-paced, heart-pounding paranoid thriller about a family on the run from an inexplicable and unstoppable event that threatens not only humankind … but the most basic human instinct of them all: survival.
Indian film producer UTV is said to be co-financing 50% of the film's budget.
Written and directed by Shyamalan, The Happening features Mark Wahlberg, Zooey Deschanel and John Leguizamo among others.
Manoj Nelliyattu Shyamalan was born on August 6, 1970 in Pondicherry to doctor parents, who migrated to the U.S. later. He made up his middle name Night while at college.