So you thought George W.Bush was an idiot.
Boy, you ain't seen idiot until you see John McCain's VP running mate and Alaska Governor Sarah Palin.
Fox News (a news channel friendly to Republicans) has been reporting that during debate preparations Sarah Palin did not know that Africa was a continent. We swear we are not making this up.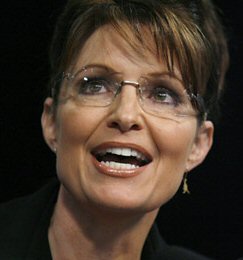 Needs Geography Lessons?
It seems that Palin was also under the delusion that South Africa was part of the Africa country.
Neither apparently did this dodo know the members of NAFTA (USA, Canada and Mexico).
Palin denied the reports of her ignorance.
Next time someone makes fun of our desi pols Laloo Prasad Yadav or Deve Gowda, remember Sarah Palin.