Research in Motion's new touchscreen Blackberry Storm smartphone will be available for sale starting November 21 from Verizon Wireless for $199 (after a $50 mail-in rebate and a two-year contract).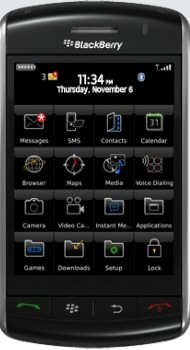 Landfall on Nov.21
Voice and data plans for the Blackberry Storm start at $80. 
For a device without Wi-Fi connectivity, the price is not attractive compared to the iPhone 3G, the smartphone to beat.
3G service is patchy even in the U.S. and absent in countries like India and China (big potential markets for Blackberry Storm).
The Blackberry Storm should have been free or no more than $49.
Given all its features and the current pricing, we think the Blackberry Storm will have a hard time competing with the iPhone 3G, which has sold over 10 million units in 2008 alone and is now starting to make inroads into the gaming market as well.
In business, sometimes you get only one shot.
And we think Blackberry/Verizon Wireless missed the target with Blackberry Storm both on features and pricing.