The sick man of Silicon Valley Sun Microsystems is firing 5,000 to 6,000 employees, about 15% to 18% of the ailing company's global workforce.
We think that's not enough. Fire all.
As we've said on countless occasions, this company has no future.
Pull down the shutters and return the money to shareholders before the coffers dry up.
Sun's shares were trading around $4 this morning.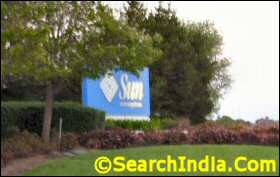 Sun expects to incur charges in the range of $500 to $600 million over the next 12 months related to the layoffs/restructuring, of which it expects to incur approximately $375 to $450 million within its current fiscal year 2009.
Sun hopes to begin realizing cost savings in the third quarter of its fiscal year 2009, and realize a substantial portion of the run rate benefit by the first quarter of the next fiscal year. 
Sun realizing real benefits? Fat chance.
Related Stories:
Dark Clouds Hang Over Sun; Reports $1.68b Loss
More Bad News from Sun; Fire All the Idiots
HP Shines, as Sun Slowly Sinks