We've been wandering around New York City for the past few hours.
Came in around 11 AM.
'Lunched' at a much hyped Indian restaurant Delhi Heights in Jackson Heights. Lousy service, so-so food. Full review later.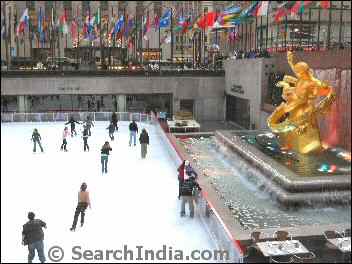 Ice Skating Rink at Rockefeller Plaza, NYC
Sitting in the lobby of IFC theater in downtown Manhattan waiting for our movie Tokyo Sonata to start.
Movie review coming later.