Shares of Sun Microsystems fell nearly 23% to $6.56 today on the Nasdaq after its acquisition by IBM fell through.
The share price decline is said to be the biggest drop since July 2002.
We've said this several times – Sun Microsystems has no future, the company ought to be shut down, the schmucks kicked out and the money returned to shareholders.
Although the server and software company has been in a death spiral for years with falling revenues and losses being the order of the day, our sound advice fell on deaf ears.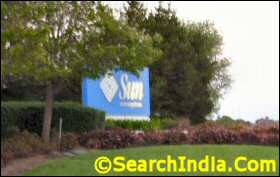 Dark Shadows Over Sun
The dummkopfs at Sun tried every trick in the book (except a brain-transplant, which they should have) – they changed their management, they fired employees in the thousands and they tinkered with their products.
But nothing worked.
And the company continued to lose ground to IBM and HP in Sun's bread-and-butter servers. 
Finally, somebody heard our prayers about the Sick Man of Silicon Valley, and decided to put this pathetic company out if its misery – Sun started shopping itself around.
But there were few takers save IBM, which was supposed to pick up the carcass of Sun for $7 billion.
Alas, that proposed deal too fell through Sunday after IBM reduced its offer from $9.55 per share to $9.40 per share. 
What next for Sun? The company has few good options left.
Unless an acquisition happens in the near future, Sun will see its share price erode further, customers disappear because of the uncertainty over its existence and the company will eventually have to give up the ghost.
Dark clouds are hovering over Sun. Don't say we didn't warn you.