Angels & Demons featuring Tom Hanks is releasing tomorrow in the U.S.
What better way to prepare for the movie than by reading the book by Dan Brown on which the movie is based.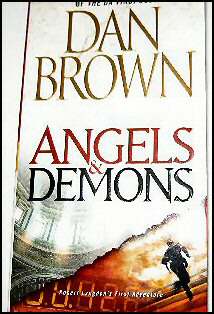 So, like any cheap desi we checked for a coupon. Found one for 30% off at Border's and Waldenbooks. The book was priced at $9.99 before discount. After our 30% discount, we got it for $6.99. Nice, na.
Angels & Demons is the prequel to the wildly successful The Da Vinci Code, which was also made into a movie starring, yes, Tom Hanks.
It was in Angels & Demons that Dan Brown first created the character of Harvard symbologist Robert Langdon.
The book is the story of Langdon's adventure in the Vatican City, a year before his visit to the Louvre.
We'll update this post after we complete reading the book.