Oh boy, our Tamils are all over the place.
They really are.
Even in places where you'd least expect to find these karuppiahs (dark-skinned creatures). Perhaps, they didn't use enough Fair & Lovely. 😉
Guess what.
The Chief Doctor in the office of Chief Medical Examiner-Coroner for the County of Los Angeles that performed the autopsy on singer Michael Jackson is Lakshmanan Sathyavagiswaran.
Documents released in Houston today show that the L.A. County Coroner's office has determined that Michael Jackson died of lethal amounts of the anesthetic propofol.
A graduate of the Stanley Medical College in Chennai (1971 batch), Sathyavagiswaran has been the Chief Medical Examiner-Coroner for the County of Los Angeles since February 1992.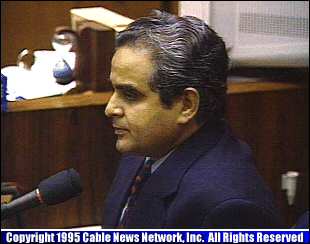 (Courtesy: CNN)
Sathyavagiswaran came to the U.S. in 1972.
After completing his medical internship at Brooklyn Jewish Hospital in 1973, Sathyavagiswaran underwent a year of training in anatomic and clinical pathology at St. Luke's Hospital of Columbia University, the last six months as Chief Resident (Source: Wiki).
Involved in OJ Case Too
Sathyavagiswaran is no stranger to the limelight.
He provided testimony in another high-profile case – the murder trial of O.J.Simpson, who was accused of killing Nicole Brown Simpson and Ronald Goldman on June 12, 1994.
OJ was found not guilty. 😉