Box Office Gods Pee on Paa – A Monumental Disaster
Is there no end to the budda Amitabh Bachchan's shame?
Paa has failed miserably in the UK too in the December 4-6, 2009 opening weekend (on top of the disaster in the U.S.).
With a pathetic gross of £67,545 (one of the lowest in the U.K. for a Bollywood film featuring major stars), Paa came in at No-16.
Here's how badly Paa has fared in the UK compared to a few other prominent Bollywood films: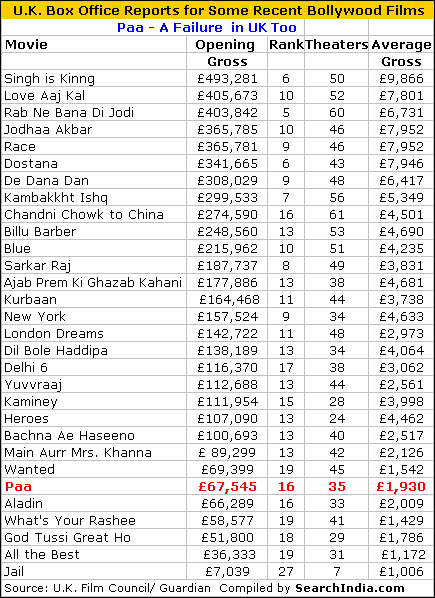 Paa a Disaster in India too?
We can't help but wonder if all these reports of Paa doing well in India are real or plain hooey.
Count us among the skeptics.
The only way to set doubts at rest would be for Paa's producers to come forward with granular data.
Related Stories:
Box Office Gods Pee on Paa – A Monumental Disaster
U.S. Critics Pee on Paa