Our old Toshiba laptop recently gave up the ghost.
So after much research we narrowed the replacement choice to the $730 Asus UL80Vt-A1 14.1-inch laptop and the $290 Gateway LT2113u 10.1-inch netbook.
Since we're cheapo desis, we finally plumped for the Windows XP-based Gateway netbook (1GB RAM, 160GB hard-drive and the Intel N450 processor). Cheaper by $440 over the Asus laptop we were eying. 😉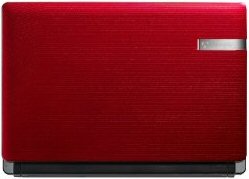 Our New Gateway LT2113u Netbook
The netbook's three USB ports should be adequate for most people. There's a media-card reader (useful), a 0.3-megapixel webcam (useless for us) and bluetooth (is it useful?). There's no internal DVD drive, of course. Not a problem since we recently purchased the $50 ASUS USB 2.0 8x DVD Writer External Optical Drive SDRW-08D1S-U.
Set up of the netbook was a breeze and including the 54 high-priority Windows Updates, updating Acrobat Reader and installing the Firefox browser took us about an hour (during which time we were also doing other things). A 60-day trial version on Norton Internet Security 2009 comes with the netbook.
We went to Start, Run, typed in MSCONFIG and then went to Start-up and disabled all startup items. Then we uninstalled the crapware like Gateway Games, Google Toolbar for Internet Explorer and eBay Worldwide.
Setting up the wireless networking took us less than 30-seconds. We haven't tested the battery yet since we want to do it on full charge. In any case, we'd be surprised to get less than 8-hours on a full charge.
The Gateway Netbook does what it's supposed to do well – basic stuff like web browsing, watching YouTube video, blogging et al.
The keys are a little flimsy. The sound quality is good. The screen resolution (1024×600) is fine.
We usually work with the mouse but played with the netbook's touchpad for a while. No issues here too.
At $290, the Gateway LT2113u 10.1-inch netbook looks like a decent deal. We purchased it at a 6th Ave Electronics store but you can get it with free shipping for the same price on Amazon.