Y'all schmucks know how much we loved Jennifer Lawrence in Winter's Bone.
We're giving notice here and now that should Jennifer go home tonight without the Oscar statuette, there will be blood on the floor.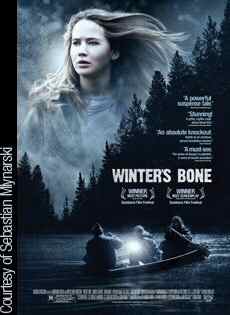 Here's what the brilliant SI wrote in the review of Winter's Bone:
Jennifer Lawrence is a fine actress, and mark our words carefully now, one about whom y'all will be hearing and talking a lot in the coming years and decades.

When helping her younger siblings, when confronting the hostile populace around her, when teaching her siblings to shoot, when pleading with her mother to come out of her dazed stupor for once, when trying to join the army and finally in the boat on the dark night, Jennifer's intense performance in Winter's Bone is a revelation.

A gorgeous actress. In looks and on the screen. That's mio amore Jennifer Lawrence!
Related Stories:
Winter's Bone Review – May the Plague Strike You if You Don't Watch It