In just a few hours, India will play Australia at Ahmedabad in the crucial ICC 2011 World Cup cricket quarter-final.
The outcome of the match will decide whether India will make history or be history in this prestigious tournament.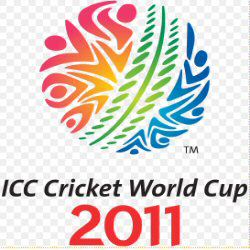 (Image courtesy: Wiki)
While we'd, of course, love to see India advance to the next stage, the semi-finals, we're not that optimistic or at best only cautiously optimistic about our team's chances.
The collapse of India's vaunted middle-order batting after a decent start for just a few dozen runs in the last two matches (India vs South Africa and the subsequent India vs West Indies game) has been a distressing spectacle and sure to strike a chord of anxiety in the hearts of the team's most fervent supporters.
Our bowling seems far too languid to strike terror in the opposing batsmen.
In another cause for concern, our fielders don't seem to be displaying the agility in grabbing the must-not-miss catches nor are they throwing themselves at the ball to prevent boundaries.
The Aussies, led by Ricky Ponting, are a formidable team and we'd be wise to see them as such. Not a team like West Indies that has turned into an embarrassment in this World Cup.
More than anything, the Indian team seems to lack the fierce determination that the Pakistani team displays in every match.
Bottom line, while our heart is betting on India the brain knows victory is no sure thing.