(Photos by Naveen, SI & Rama Dasa)
Chicago is an embarras de richesse when it comes to Hindu temples.
Drawing devotees from near and far, and doubtless the most prominent Hindu Temple in the area, is the Sri Venkateswara Swamy Temple in Aurora.
The other popular Hindu landmark in the Chicago area is the Rama Temple in Lemont.
Housed in sprawling campuses, both Balaji Temple and Rama Temple cater to three groups of supplicants – humans, cars (car pooja) and buildings.
Besides rendering divine benediction, the temples also address the bellowings in their devotees' stomachs through popular canteens.
We dined at both Chicago Balaji Temple and Rama Temple Canteens during our last visit to Chicago.
Besides the Balaji Temple and Rama Temple, Chicago is also home to other temples like Sai Baba Mandir, Gayatri Gyana Mandir, Swaminarayan Mandir and Hari Om Mandir.
Here is a photo tour of SVS Temple in Aurora, Rama Temple in Lemont, BAPS Mandir in Bartlett, Manav Seva Mandir in Bensenville and Jain Temple in Bartlett.
SVS Temple Aurora, IL

A Panoramic view of Balaji Temple in Aurora, IL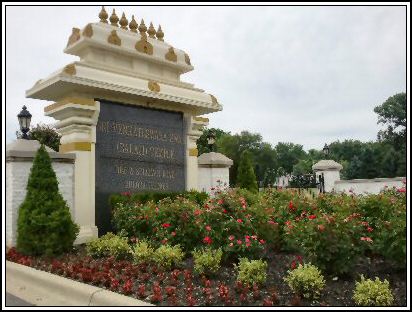 Main entrance gate to abode of Balaji in Chicago

Abode of American Balaji in Chicago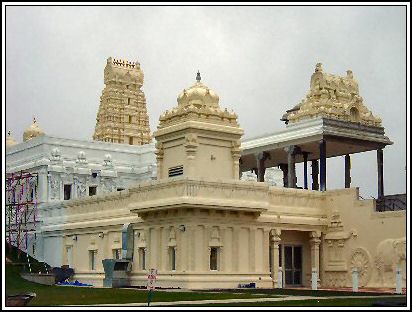 Chicago Balaji Temple (from SI Collection)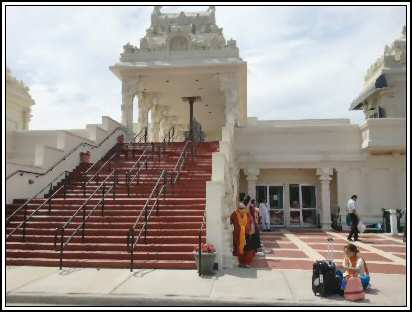 Steps leading to divine blessings of Balaji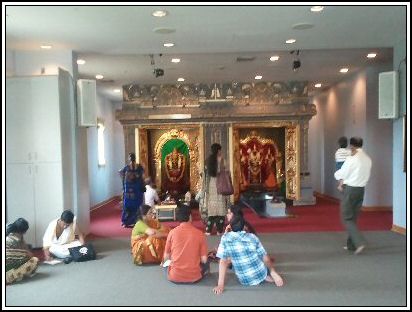 Devotees at Chicago Balaji Temple

Valli-Murugan-Devasena at Chicago SV Temple  (SI)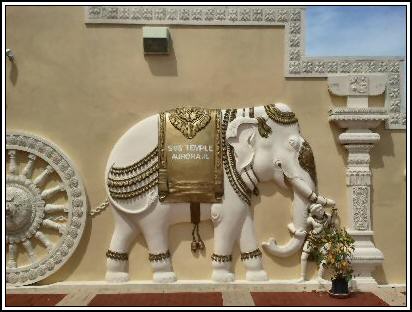 Elephant on Chicago Balaji Temple Wall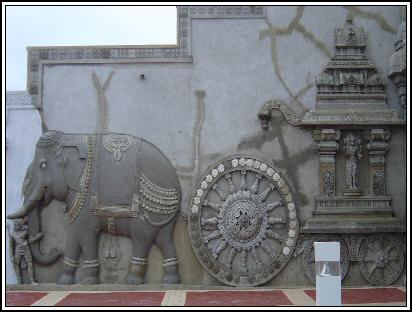 Elephant Chariot on Chicago Balaji Temple Wall (SI)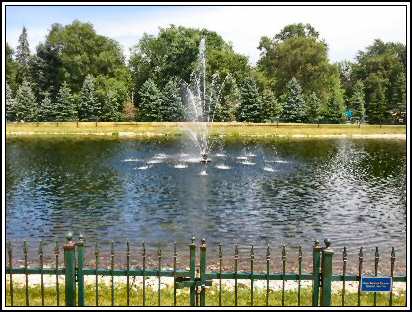 Man-made Pond at SVS Temple, Aurora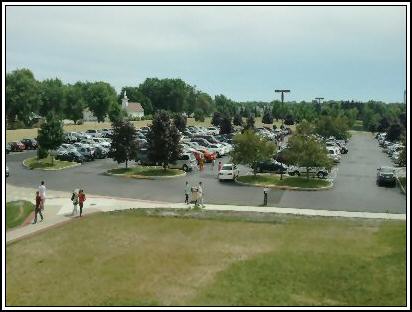 Parking Lot at Balaji Temple, Chicago

Rama Temple Lemont, IL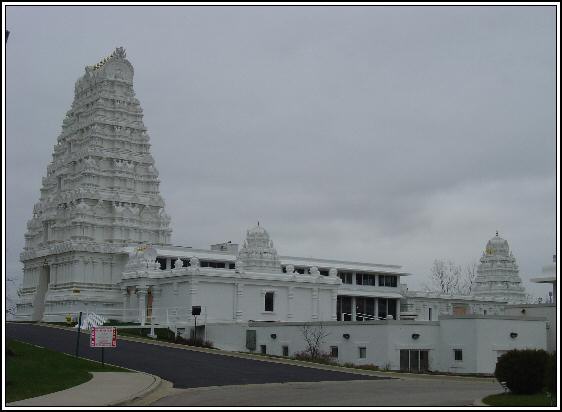 Chicago Rama Temple (from SI Collection)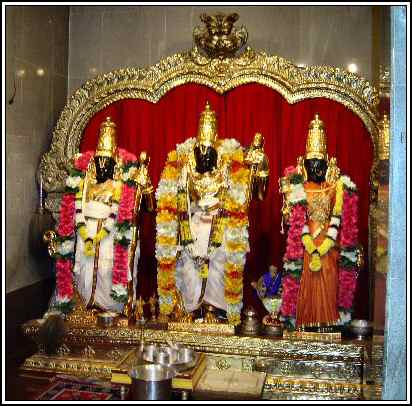 Rama, Sita, Lakshman at Rama Temple, Lemont, IL (SI)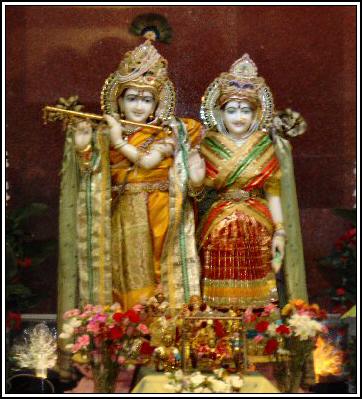 Radha Krishna at Rama Temple (SI)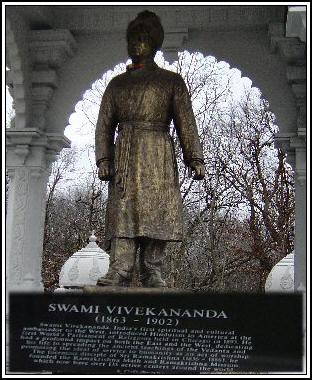 Swami Vivekananda at Rama Temple (SI)

BAPS Swaminarayan Mandir Bartlett, IL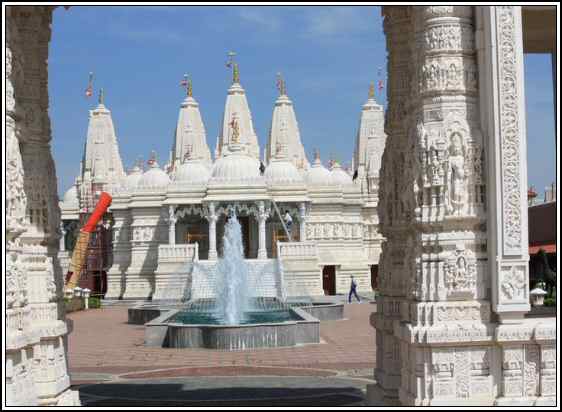 BAPS Swaminarayan Mandir Bartlett, IL(from Rama Dasa)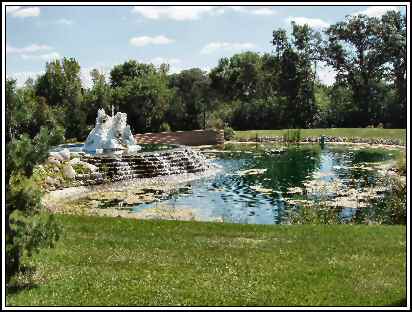 Pond at BAPS Swaminarayan Mandir Bartlett
(Rama Dasa)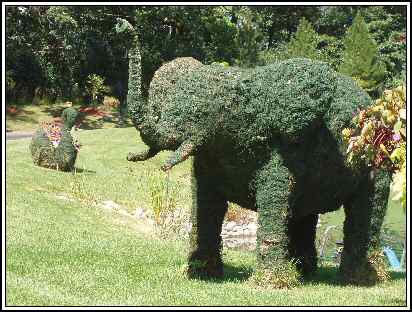 BAPS Swaminarayan Mandir Garden Bartlett
(Rama Dasa)
Manav Seva Mandir Bensenville, IL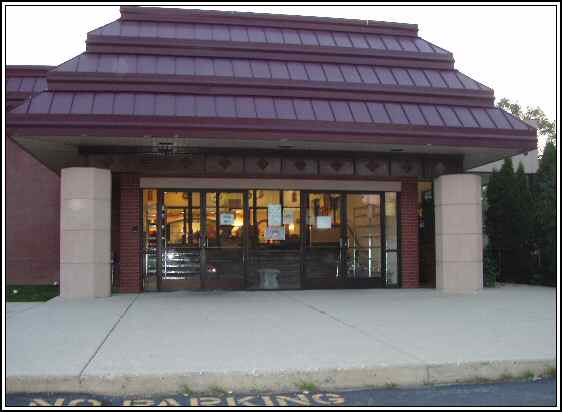 Manav Seva Mandir Bensenville, IL
(Rama Dasa)
Jain Society of Metropolitan Chicago Bartlett, IL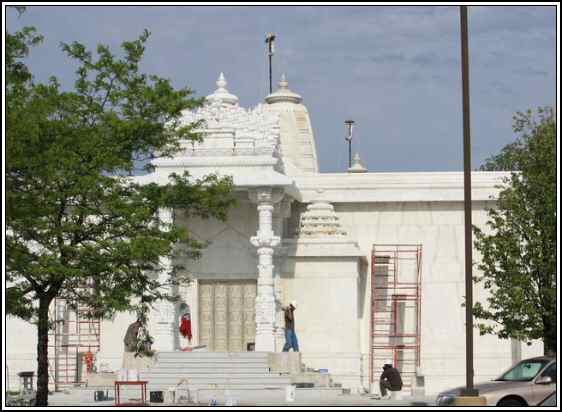 Jain Temple Bartlett, IL (Rama Dasa )
Related Stories:
Jain Gods of America – A Photo Tour