OMG.
A few minutes back, around 1:49PM ET, we felt the whole house shake.
Not a mild shake but something more severe.
You know, this side and that as if it was going to collapse. It lasted about 15-20 seconds.
We rushed out in fear.
Only to see our African-American neighbor running out of his house yelling, What the Hell.
As we looked down our road, we saw children and elders rushing out to the street.
People started frantically calling on their cell-phones. Who were they calling? Loved ones, police?
Down the road, we heard a middle-aged white lady telling her neighbors, I'm glad it was not just me.
Smyrna Town – Strong Quake
The Earthquake or whatever it was struck powerfully in Smyrna Town in Kent county of Delaware.
Going by the magnitude, we're guessing the quake must have been 5-7 on the Richter scale.
A shelf-stockist at the Acme grocery store on Glenwood Ave in Smyrna told us that some boxes had fallen off the shelves but there was no damage otherwise.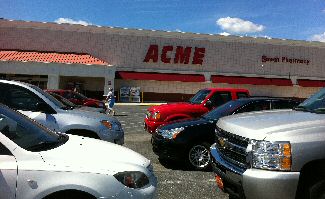 Some Boxes Fell off the Shelves at Acme
Reactions to Delaware Earthquake:
Crazy, isn't it? The first time I've been through something like that.
– A Teller at Wilmington Trust Bank/M&T, Smyrna

I felt the floor move.
– Kirit Patel, Liquor Store Owner, Reba Liquors, Smyrna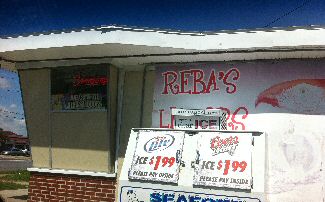 Kirit Patel (owner) felt the Floor Move
At this time, we're unsure if New Castle County and Sussex County were also hit.
Update: The quake was felt from Virginia to NYC and beyond.
Certain Damage
We have no doubt that the quake must have caused serious damage in parts of Delaware, particularly to older buildings.
On the positive side, we've not heard any police or ambulance sirens.
Quake Hits Philadelphia Too?
Going by the IP addresses of our visitors, it looks like the quake might have hit Philadelphia and other parts of Pennsylvania too.
Quake Strikes DC, Virginia, NYC
Media reports say that a 5.8 earthquake in Virgina was felt in Delaware, Washington DC and New York City and North Carolina.
The White House was evacuated for a short while.
We're heading out now to see if things are all right near Rt-13 in Smyrna, DE.
Update:
No visible damage in Smyrna that we could see during a short drive around town.
Of course, there could be structural damages to buildings that can't be discerned by the naked eye.
All in all, despite the powerful effect of the earthquake it does not look like there's been any loss of life or serious injuries.