In the free Wikipedia age, are there people who'd care to pay for the Encyclopedia Britannica?
Although the jury is still out on that question, we're inclined to believe that the answer is No given the masses' disinclination to pay for online content.
But that doesn't mean the folks at Encyclopaedia Britannica are easily conceding the battle.
They've just put an iPhone app that'll provide users access to all 80,000 articles in the Encyclopedia, the ability to download information to read offline, save and send articles, store favorites and search history.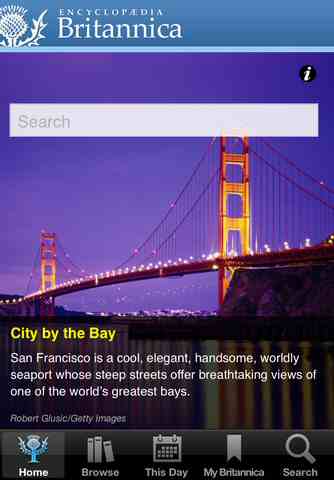 For those who are not interested in forking out $1.99 a month, the app provides free high-resolution images, maps, access to 100 free articles plus the first 100 words of every article, and a "link map."
Android and Microsoft versions of the app are expected to come out early next year.
Test Drive
We downloaded the iPhone app and tested it out.
A search for Rahul Gandhi pulled up his mother Sonia Gandhi.
The listing on India (part of the 100 free articles) is 1,568-pages long on the iPhone.
By the way, Encyclopedia Britannica has an iPad app too.