The small Apple is now gracing the Big Apple's Grand Central train station.
Yes, Apple's newest store in Manhattan opened this Friday at the Grand Central in Midtown Manhattan.
We stopped by over the weekend to see what the hoopla was all about.
Oh my, what a noisy affair it turned out to be.
It seemed as if all of Manhattan, dressed up as Santa, had descended there.
There were tons of people dying to get up to the Eastern Balcony of the Grand Central Station where Apple's newest store is located.
Taking even a few steps toward the Apple store involved considerable pushing and jostling.
The police and Apple employees had a tough time managing the crowd.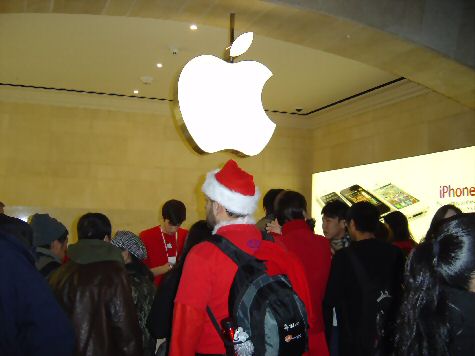 The Apple of Our Eye at Apple's new Grand Central Store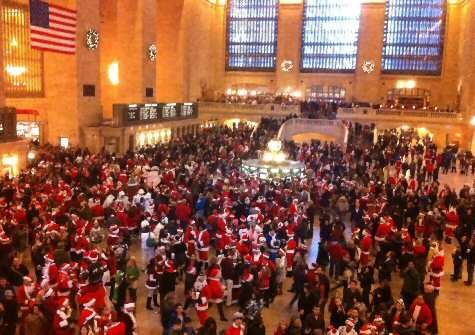 Santas, Santas & More Santas Outside the Apple Store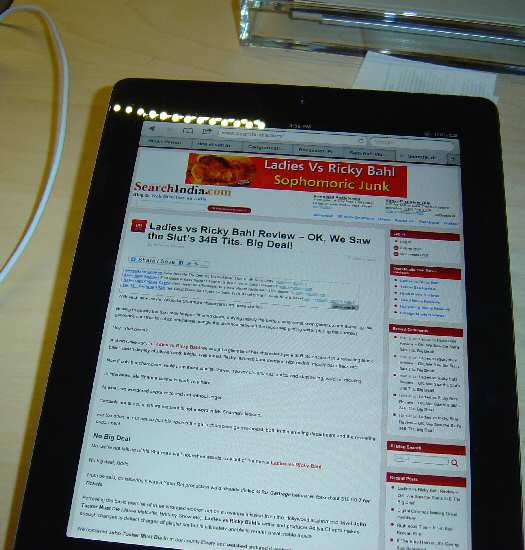 Holy Cow, Here's SI on an iPad @ the Apple Grand Central 😉
Were We Impressed?
Not really, considering all the hype.
The store is big, of course.
There's all the standard Apple products – the iPad, iPhone, iPod, MacBook etc on display – and people playing around with these devices.
But the store itself didn't strike us as anything extraordinary.
The strange thing is we didn't see any doors at all. Everything seemed too open.
In any case, we plan to revisit the store on a quiet week day to see if we missed anything amidst the din of the weekend crowd.