Numbers tell the catastrophic story of Abhishek Bachchan's Bollywood misadventures better than words and minus any bias.
If there's one thing that unites the disparate Indian-American community here, it's their intense dislike of the Bollywood Flop King Abhishek Bachchan.
Vexed over Abhishek's utter lack of talent, stung by his abject failure to improve and shocked at his ceaseless display of contempt for audiences, desis in America have time and again shown Bachchan Jr the middle finger with uninhibited gusto.
Players is the latest instance of Indian-Americans venting their fury at Abhishek Bachchan.
The film has fared terribly in the U.S., ranking among the bottom of Bollywood films.
Here's a look at how Players did at the U.S. box office compared to a few prominent Bollywood films: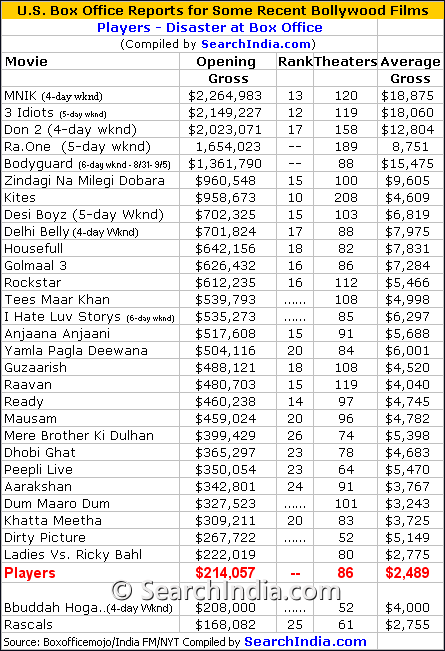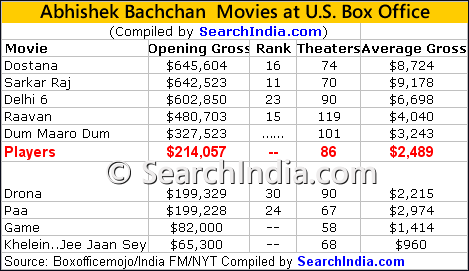 Related Stories:
Players Review – Hell, What a Bunch of Jokers
Abhishek Bachchan Drinks Deep from Cup of Failure, Again – Players a Box Office Dud
Movie Critics Bugger Abhishek's Players