************************************
Important – Does anyone remember how many Bollywood, Kollywood, Tollywood etc films were nominated for the 84th Oscars. We misplaced our calculator and can't total up the numbers. 😉
************************************
11:34PM
And now for the Biggest Award of the night.
Tom Cruise presents Best Picture Oscar to The Artist (Producer: Thomas Langmann)
11:30PM ET
Hatrick for Meryl Streep (Iron Lady).
11:18PM ET
Best Actor Oscar goes to Jean Dujardin for The Artist
10:53PM ET
This is a Big one, guys.
Best Director – Michel Hazanavicius for The Artist
10:45PM ET
Best Animated Short Film Oscar goes to The Fantastic Flying Books of Mr. Morris Lessmore – William Joyce and Brandon Oldenburg
10:42PM ET
Best Documentary – Short Subject goes to Saving Face – Daniel Junge and Sharmeen Obaid-Chinoy
10:41PM ET
Best Live Action Short Film – The Shore
10:29PM ET
OMG, Woody Allen Wins!
Best Writing Original Screenplay – Woody Allen for Midnight in Paris. Richly deserved.
We've seen Midnight in Paris and loved the film. Gorgeous.
10:25PM
Oooooh, Angelina looks sumptuous! 😉
Best Adapted Screenplay – The Descendants – Alexander Payne, Nat Faxon and Jim Rash
10:15PM
Best Music (Original Score) – Ludovic Bource for The Artist.
What a shame, we have yet to see The Artist.
10:00PM ET
And the Best Supporting Actor Oscar goes to 82-year-old Christopher Plummer (Beginners). The oldest actor ever to win an Oscar.
You're only two years older than me, darling. Where have you been all my life? – Christopher Plummer at the Oscars
9:56PM ET
Another win for Hugo – Best Visual Effects
Is this the 5thor 6th Oscar for Hugo.
9:52PM
Melissa McCarthy is awesome.
Sad, she didn't win the Best Supporting Actress award Oscar for Bridesmaids. 🙁
9:45PM ET
Rango gets Oscar for Animated Feature Film.
We just don't get animation!
Was Chris Rock funny? Not bad.
9:41PM ET
Aha, Robert Downey is here (with Gwynneth Paltrow).
Hilarious fella!
And the winner for Best Documentary goes to Undefeated – TJ Martin, Dan Lindsay, and Richard Middlemas
9:35PM ET
Nice acrobatic show by Cirque Du Soleil.
9:28PM ET
Hugo picks up one more Oscar – Sound Mixing.
Other wins for Hugo – Cinematography, Art Direction, Sound Editing
9:24PM ET
If only the Swedish writer Stieg Larsson were alive! Sad.
The Girl with the Dragon Tattoo won the Oscar for Best Editing.
9:22PM
Is Oscar host Billy Crystal exciting you folks?
Okayish, that's what we think.
9:12PM
Best Supporting Actress: Octavia Spencer for The Help. Who is SHE?
9:06PM ET
Best Foreign Language Film – And the Oscar goes to Separation from Iran. The first film from Iran to win Best Foreign Language Film.
8:55PM
Hugo has already won two Oscars – Cinematography & Art Direction.
8:41PM ET
Alas, back to the TV.
Damn, they're not streaming the Oscar Awards. Only the Red Carpet, Back Stage etc.
8:28PM ET
At last, at last an Indian face in the audience – Krishna Bhanji aka Ben 'Gandhi' Kingsley.
8:27PM ET
Oscar 84 host Billy Crystal on a horse, aha.
8:24PM ET
Aaaaangelina!
* 8:17PM ET
Quiz: How long do winners get on the stage for all the Thank Yous – A mere 45-seconds.
* 8:12PM ET
Brangelina – Both looking delicious!
The ABC interviewers are so meh! 🙁
* 8:06PM ET
See, see, there's Brad Pitt.
He seems to have recovered from his fall.
No crutches. Brisk walk.
Yippee. Just saw George Clooney posing for the cameras.
Psst, we just came. But don't tell anyone.
Sandra Bullock looking so old and haggard!
* 7:49PM ET
Hey, Steven Spielberg is here.
Steven Spielberg and Kathleen Kennedy are Producers of the Best Picture Nominee War Horse.
* 7:40PM ET
So far, it's all blah blah blah Red Carpet.
Say, did we see Sacha Baron Cohen in the most attention-grabbing attire this year?
Oh well, we'll take another swill of the cheapest Champagne money can buy – Andre Extra Dry California Champagne ($4.99).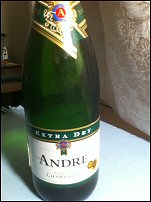 Ah, there's George Cloooooney.
No, that was a false alarm. 🙁
* 7:20PM Eastern Time:
F*ck the TV. F*ck the TV.
For the 84th Oscars, SI is doing something different.
We threw out the Remote for our Samsung LCD TV.
And….we're wireless streaming the Oscars on a big 27-inch iMac.
The picture quality on the big iMac is amazing.
Why wouldn't it be superb?
After all, the Resolution on the 27-inch iMac is a remarkable, eye-popping 2560×1440 pixels.