Hell hath no fury as a hooker screwed out of her nightly earnings! 😉
Three U.S. Secret Service agents have already lost their jobs and another three agents are said to be on their way out following the hookergate sexual tryst in Cartagena, Colombia.
Boy, the 24-year-old babe sure is a bomb.
Who can tell she's the (single) mother of a young kid.
Me, I'm packing my bags to Colombia. 😉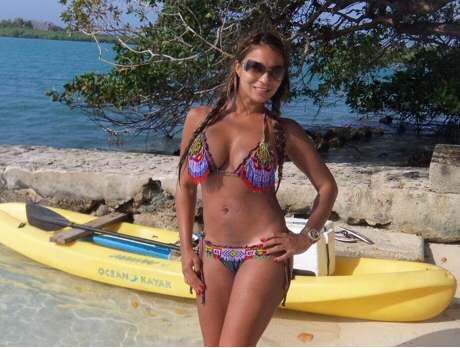 Dania Londono Suarez (24)
Pix: NY Post/Facebook
Related Stories:
Secret Service Escort Says US Agents 'Showed No Respect'