Indian Kid Snigdha Nandipati is 2012 Bee Champion
Of the 20 Indian-Americans who participated in the 2012 Spelling Bee semifinals in Washington DC today, only three were left standing at the end.
The three desi kids who will vie for the top honors in the finals this evening are: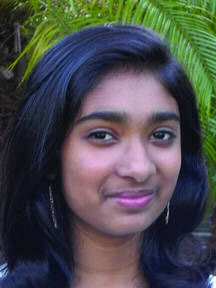 Stuti Mishra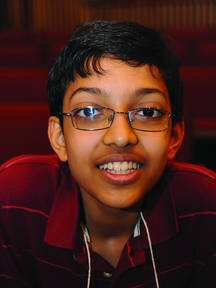 Arvind Mahankali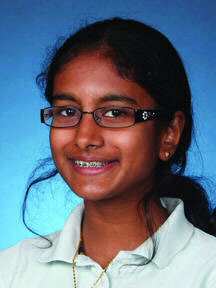 Snigdha Nandipati
The origins of Snigdha and Arvind can be traced to the South Indian state of Andhra Pradesh, the land of Hyderabad Dum Biryani and Mirchi Bajji.
Stuti's roots are in the eastern Indian state of Kalinga aka Orissa.
In all, nine kids will duke it out for the Spelling Bee 2012 championship from 8PM-10PM tonight.
Related Spelling Bee Stories
Indian Kids Crush Competition, 20 Reach Spelling Bee 2012 Semifinals
2012 Spelling Bee – 45 Desi Kids in Race
Boring News – Indian Kid Wins Spelling Bee, Again; Sukanya Roy is 2011 Champion