Indian-Americans Sriram Hathwar of New York and Ansun Sujoe of Texas made history by jointly winning the 2014 Spelling Championship.
This is the first time since 1962 that two youngsters have jointly won the Spelling Bee.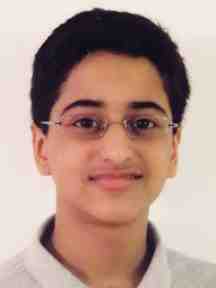 Sriram Hathwar – Co-Champion
This is the seventh year in a row that Indian-Americans are taking the Spelling Bee cup home.
It was a tough competition.
But Sriram and Ansun handled the challenge with great aplomb.
Congratulations, guys!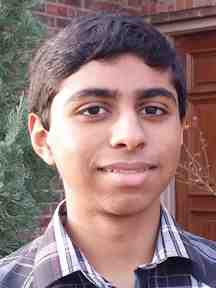 Ansun Sujoe – Co-Champion
Recent Indian-American Spelling Bee Champs
2014 – Sriram Hathwar & Ansun Sujoe
2013 – Arvind Mahankali
2012 – Snigdha Nandipati
2011 – Sukanya Roy
2010 – Anamika Veeramani
2009 – Kavya Shivashankar
2008 – Sameer Mishra
2005 – Anurag Kashyap
2003 – Sai R.Gunturi
2002 – Pratyush Buddiga
2000 – George Abraham Thampy
**************
8PM ET
The 2014 Spelling Bee finals have just started (see it on ESPN).
There are 12 contestants in all, six of them Indian-Americans.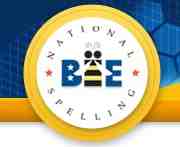 The contest started with 11-million children dreaming of being the 2014 Spelling Bee champ.
Of the 11-million hopefuls, 281 made it to preliminaries and 46 to the semi-finals.
This morning, the list was further narrowed to 12.
Six Indians
Here are the six Indian finalists:
* Sriram Hathwar of Painted Post, NY
* Neha Konakalla of Cupertino, CA
* Gokul Venkatachalam of St.Louis, MO
* Tejas Muthusamy of Glen Allen, VA
* Ashwin Veeramani of Cleveland, Ohio
* Ansun Sujoe of Fort Worth, Texas
Sriram Hathwar is the hot favorite to win the 2014 Spelling Bee championship. This is Sriram's fifth appearance at the competition.
Update:
One Indian is out of the competition.
Neha Konakalla got TAGLIONI wrong.
Update 2:
Second Indian out of the fray.
Tejas Muthusamy of Glenn Allen (VA) slipped on the word HALLENKIRCHE.
Four Indians still in the competition.
Update 3:
Only four left in the competition – All Indians! 🙂
Update 4:
Ashwin Veeramani knocked out.
Ashwin stumbles on DEPAYSE.
Update 5:
Gokul Venkatachalam misses KIERKEGAARDIAN.
Out of the picture!
Update 6:
Sriram Hathwar slips on CORPSBRUDER.
Update 7:
Ansun Sujoe misses ANTIGROPELOS.
Unbelievable!
These kids are amazing.
Will there be two Indian champs this year???
Just four words left!
What a thriller!