Flop king Vikram Kennedy's Thandavam has not fared well at the UK box office.
But that's hardly surprising since Vikram's best days are over.
Both producers and Tamil movie fans must be shuddering each time a Vikram film releases, wondering what new low the star will touch.
Vikram's films have been faring poorly at the UK box office consistently.
In the opening September 28-30, 2012 weekend, Thandavam grossed just £40,520 from 17 screen with the average gross working out to £2,384 (source: Bollywoodhungama.com/IndiaFM.com).
Here's how Thandavam fared at the UK box office compared to a few prominent Tamil films: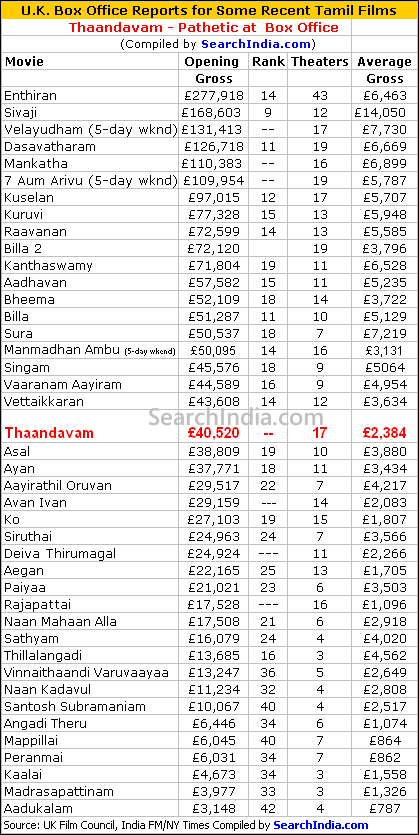 Related Stories:
Thandavam Review – And Then They Laughed