Murugan Idli Shop, a famous chain of Idli restaurants in Tamil Nadu, has secured a U.S. trademark, presumably as the first step to setting up shop in America either directly or through franchisees.
Why not?
After all, the Saravana Bhavans, Anjappars and a countless Udupi restaurants are already raking in the moolah in different states in the U.S.
Also, the buzz these days in the Indian community in the U.S. is centered around South Indian food like Biryani, Masala Dosa, Idli and Pongal.
North Indian food has gotten, oh, so passe, here.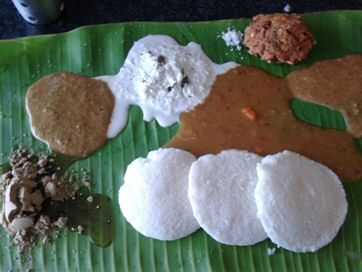 Murugan Idli Shop – Idlis
For Murugan Idli Shop, the trademark came at the end of a four-year-long process that started on August 28, 2008.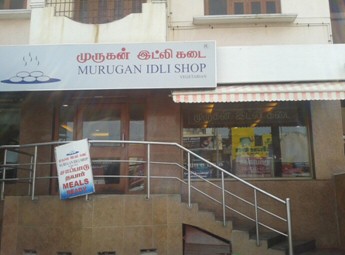 Murugan Idli Shop branch in Chennai
According to the U.S. Patent and Trademark Office records, the mark consists of a steam dish with the Tamil characters appearing in the mark transliterating as "MURUGAN IDLI KADAI" meaning "MURUGAN IDLI SHOP".
Murugan Idli Shop's trademark application was filed in the name of Shanmugasundaram Manoharan of Madurai.
Shanmugasundaram Manoharan is listed as owner of TA Murugan Idli Shop in the USPTO filings.
Murugan Idli Shop has branches in Chennai, Madurai and Singapore but none in North America or Europe.
We won't be surprised to see the first Murugan Idli U.S. outlet coming up in New Jersey or California in the not too distant future.
Murugan Idlis – Yummy Darlings
Murugan Idli Shop's Idlis are delicious, soft and delicate darlings.
The restaurant's Idlis are served with Coconut Chutney, Ginger Chutney and Tomato Chutney along with Sambar.
Indian food chains Anjappar and Sukhadia's that already have an established presence in the U.S. are also in the process of acquiring U.S. trademarks.
Related Stories:
Eating for SI – Murugan Idli Shop Chennai