Aamir Khan starrer Talaash has done well at the U.S. box office.
For the November 30-December 2, 2012 opening weekend, Talaash raked in $1.64 million.
Talaash released on 172 screens and had an average gross of $9,527.
Shahrukh Khan's recent film Jab Tak Hai Jaan took in only $1.94 million over a 6-day weekend.
Here's how Talaash fared at the U.S. box office compared to a few prominent Bollywood films: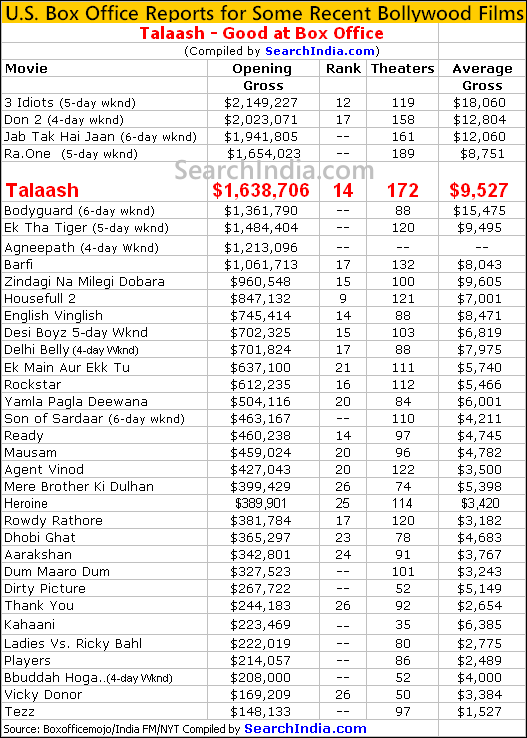 Related Posts:
Talaash Review – Not Unwatchable