This morning we'd gone to our local Walmart to pick up some Silk Chocolate Soymilk.
We were prowling around the Super Walmart when our eyes fell upon a strange sight.
A huge bin of DVDs of old Hollywood films for 96-cents each.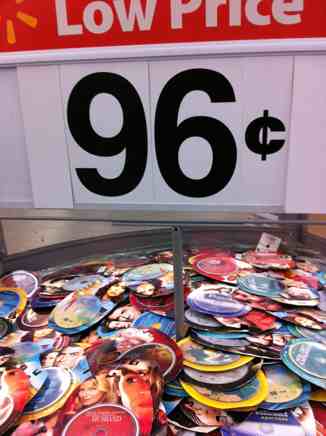 We rummaged through the movie bin to see if there were any decent ones.
Eureka, we found Alfred Hitchcock's The 39 Steps (1935) and Thompson's Last Run (TV movie, 1986, *ing Robert Mitchum, Wilford Brimley).
Made nearly eight decades back, The 39 Steps (Robert Donat, Madeline Carroll) is a much acclaimed murder mystery.
We plan to see The 39 Steps tomorrow and review it here.
If you're curious about the DVD quality, it's decent.
We popped The 39 Steps into the DVD player and tested it for a couple of minutes. Seemed fine!