One of the recurring nightmares of my life runs thus:
It's past midnight. And I am plodding down a dark street in Washington DC. The moon is AWOL, the stars are playing hide-and-seek and the sequester has shut down street lights. Then I hear footsteps approaching. The footsteps get louder and ominous as the person draws closer to me and stops. With mounting dread, I take my cigarette lighter out. From the yellow-orange flicker of the flame, I make out Michelle Obama flexing her biceps and staring into my eyes. I wake up screaming.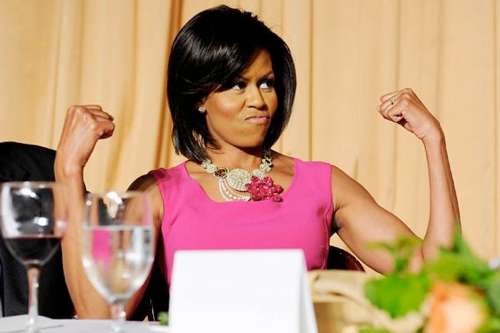 (Image courtesy: Politico)
So when I heard this morning that Barack Obama was smitten by the looks of Tamil babe and California Attorney General Kamala Harris I was thrilled and gulped down an extra cup of Sambar.
The beauty, allure and mystique of Tamil babes are no secret.
Hundreds of millions of Indians have found sweet nirvana in Hema Malini, Rekha and Sridevi.
Now Americans are blessed with a Tamil angel in the form of Kamala Harris!
And Americans, from Barack Obama down, are going ga-ga over Kamala's looks.
Kamala Harris happens to be, by far, the best-looking attorney general in the country. It's true! C'mon. – Barack Obama at a fund-raiser in California
Kamala looks like a Tamil devathai (goddess) in the below picture, right?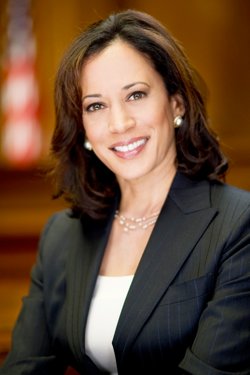 Tamil Ponnu Kamala Harris
Just in case you didn't know, Kamala is the daughter of Shyamala Gopalan, a doctor from Chennai, capital of the glorious Dravidian state of Tamil Nadu in South India.
Kamala is African-American on her father's side.
Oh yeah, Kamala is one babe I'd never be scared of encountering on any street, dark or lit!
[poll id="8″]
SI's New Poll Slogan
Every vote counts.
If you want to see a Tamil as the new First Lady, show your support by casting your vote for the first choice.
Podungamma vottu, Kamala Harris paathu.
Related Posts
Obama's 'compliment' backfires